UK's largest sports charity seeks Chair of the Board
Football Foundation opens applications for an independent non-executive chair.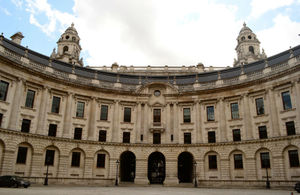 The Football Foundation announced today that it was formally seeking applications for the position of Independent Chair of it's Board of Trustees.
The Foundation, with an annual budget of circa £30m, invests in local grassroots football through the provision of new and improved facilities to increase participation in the nation's favourite game.
Increasing participation
Welcoming the announcement, Sports Minister Hugh Robertson said: "The Football Foundation carries out fantastic work across the country building and upgrading facilities and increasing opportunities for young people to play sport. I am delighted that the board of trustees has agreed to an independent non-executive chair with full voting rights as this will improve the governance structure. Strong non-executive representation is something I want at all sport governing bodies and I am hoping that some excellent candidates put themselves forward for this position."
Since it was launched in 2000, the Foundation has supported around 8,000 grants worth nearly £1billion with £420m coming directly from its three core funding partners (the Premier League, The FA and Government via Sport England).
Further information
Published 23 February 2012