UK-Russia step up Science & innovation ties
A successful UK-Russia Joint Committee Science & Technology Cooperation Ministerial meeting was held last week at London's Royal Society.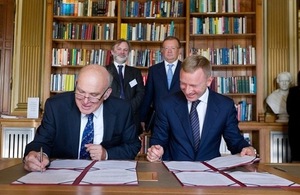 The meeting has marked a stepping up in bilateral science cooperation between the two countries and the signing of a series of agreements. It followed the bilateral meeting in Sochi in May where President Putin and Prime Minister David Cameron agreed to enhance collaboration in Science and Space.
Space, Innovation, higher Education and lifesciences were the focus for the 11th such meeting. Hosted by Prof Martyn Poliakoff, Foreign Secretary of the Royal Society, it was co-chaired by Vince Cable, Secretary of State for the UK's Department for Business, Innovation and Skills, and Minister Dmitry Livanov of the Russian Ministry of Education and Science.
The event was organised by the British Embassy's Science & Innovation Network (SIN)-Russia in cooperation with the UK's Department for Business Innovation and Skills, Russia's Ministry of Education and Science and the Royal Society. It was a positive and upbeat occasion involving around 35 high level science and education experts from the UK and Russia resulting in a Joint Statement signed by both Ministers encompassing cooperation in science and higher education over the next two years during the UK-Russia Year of Culture 2014 and the UK Russia Year of Science 2014.
Joint Space projects announced at the Committee include two UK Satellites to be launched on a Russian Soyuz in 2014, the intention to sign an Intergovernmental Agreement on Space, an electronics/detectors project for the Russian World Space Observatory mission, and a 'Cosmonauts' flagship Exhibition at the London Science Museum under the UK Russia Year of Culture 2014.
Lifesciences projects announced included a new joint centre for Photonics between Aston and Novosibirsk Universities, a "UK Chemistry Week in Russia" led by the UKs' Royal Society of Chemistry, and a multi million pound project bid for a UK Russia Centre for Applied Research on Accelerator Science towards breakthroughs in cancer and energy efficiency research. This will be led by the UK's John Adams Institute of Accelerator science involving Oxford University, Royal Holloway University of London and Imperial College together with Skolkovo and five top Russian institutes. UK pharma giant, GlaxoSmithkline, also outlined their work in supporting Russia's largest project to study epidemiology of pneumococcal infection in children in Russia which has just reached completion.
Education and innovation projects agreed included a British Council Researcher links project joint with the Russian Foundation for Basic Research, an innovation conference between Skolkovo Tech university jointly with MIT and the Royal Society of Engineering; and discussions took place on the intention to agree on Mutual Recognition of Qualifications in the future.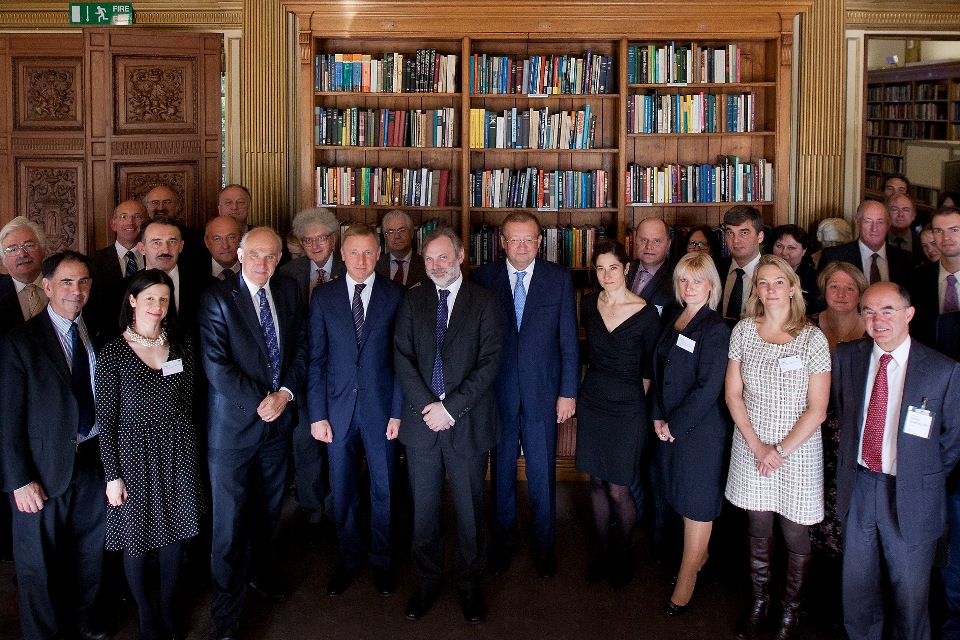 Published 23 October 2013