World news story
UK responds to sentencing of Sheikh Imran in Maldives
From:

Part of:

Published:

17 February 2016
Minister for Asia, Hugo Swire, responds to the Maldivian Criminal Court's decision to sentence Sheikh Imran Abdulla to twelve years in prison on terrorism charges.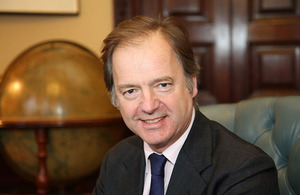 The UK Minister for Asia, Hugo Swire, said:
This is the second conviction of an opposition party leader in the Maldives on terrorism charges in the last year. It raises worrying questions about freedom of speech, the rule of law and the government's commitment to democracy.
When I visited Male' in January I encouraged the Maldivian government to live up to its international human rights commitments. After the positive intent shown by the government in granting former President Nasheed medical leave and announcing its intention to convene an all-party dialogue, Sheikh Imran's sentencing represents a backward step.
As a valued member of the Commonwealth I urge the government to work towards greater judicial independence and to restore confidence in democracy. The government should release all political prisoners, end politically motivated trials and ensure all-party dialogue is genuine and inclusive.
Further information
Document information
Published: 17 February 2016