UK presents safety equipment to Uganda
High Commissioner hands over arms storage chests at Ugandan police HQ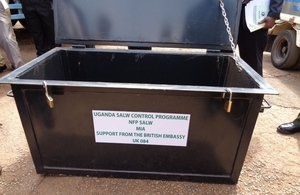 On 31 August, the British High Commissioner, HE Alison Blackburne, and the Defence Adviser, Lt Col Mike Nicholls, participated in a handover ceremony at which equipment for storing small arms and light weapons was formally presented to the Ugandan authorities.
The High Commissioner gave a speech at the event, in which she reiterated the British Government's support for work to improve security and control of small arms and light weapons.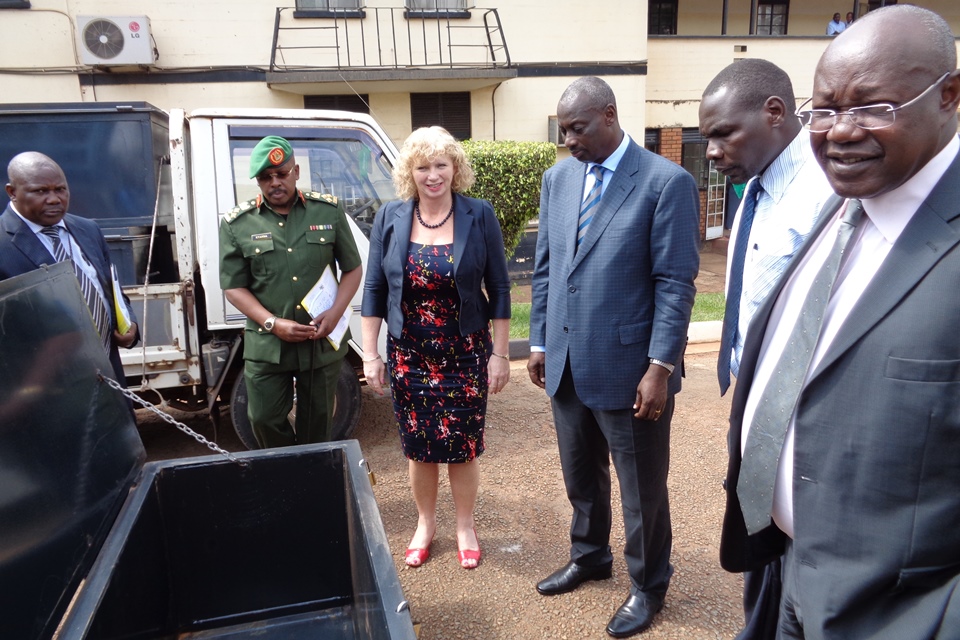 The UK provides a range of technical and expert support to the Ugandan authorities in the field of counter-proliferation, designed to improve safety and reduce the risk of injury or death.
Published 31 August 2015