World news story
UK power sector showcased during Burmese ministerial visit
Burmese Minister for Electric Power visited the UK to meet UK companies and learn more about the effective structuring of the power sector.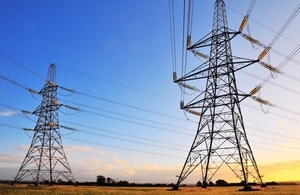 The visit was an opportunity to showcase a full package of UK expertise across the power sector. The Burmese Minister for Electric Power, U Khin Maung Soe, was accompanied by the Chairman of the Yangon Electricity Supply Board and a senior official from the Department of Planning.
The visit included:
a site tour of Aggreko's facility in Glasgow

a tour of SEE hydro generation facility

a visit to Rolls Royce's manufacturing plant in Derby

dinner with UK companies including representatives of UK training providers

workshops on legal frameworks and financing of the sector

meetings with OFGEM and National Grid to discuss effective regulation of the power sector and the UK's power mix
The Minister also met with Michael Fallon, Minister of State for Energy and Minister of State for Business and Enterprise, who set out his desire for the UK and Burma to work more closely in this sector.
Burma's power sector
Burma faces a huge power challenge as it seeks to harness its growth potential over the next few years. It is predicted to grow 6.5% this year by the Asian Development Bank (ADB), and 6.7% in 2014.
However many parts of the country still face frequent blackouts, with current power generation capacity standing at 3,500MW. The Ministry for Electric Power has a target of increasing this to 5,000MW by 2015 and Minister Khin Maung Soe has set out his goal of providing power to 50% of the country by 2015.
Contacts
If you are seeking to develop your business in Burma and would like more information contact the UKTI Burma Office.
Published 28 August 2013