UK power mission to Indonesia
UK Export Finance and UKTI lead trade mission for potential UK exporters to meet Indonesian power and infrastructure companies.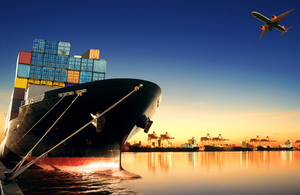 Indonesia is endowed with substantial natural and renewable energy resources, including natural gas, geothermal, hydro, solar, biomass, and wind, all suitable as feedstock for power generation.
From the 11 to 14 September UK Export Finance and UKTI will be leading a UK power trade mission to Indonesia aimed at encouraging UK exporters to seek opportunities as supply chain companies and developers on a project run by PLN, the state power company, to develop the necessary power infrastructure to help Indonesia to meet its current and future energy needs. Particular expertise in thermal generation, combined heat and power (CHP), transmission and distribution, and asset management will be essential.
In addition to PLN the mission will also have a chance to meet with PT Paiton Energy an independent power producer, PT Medco Power which is involved in conventional as well as renewable energy (geothermal and biofuels, hydro) production and PT Wijaya Karya a local engineering, procurement and construction company.
UK Export Finance will seek to assist participating UK companies through its range of insurance and bank guarantee products. Potential forms of support include export and bond insurance, bond support for Tender, Advance Payment Guarantees and Performance bonds and working capital and buyer credit facility guarantees. The terms of UK Export Finance support will be consistent with the applicable international standards and the relevant UK Government policies.
UK companies can express an interest in this trade mission, by contacting:
Interested parties will then be sent a detailed itinerary for the visit, further travel and logistical information and a booking form to complete. There will be participation fee of £585 (excluding VAT) and the deadline for application is 13 August 2012.
Published 3 August 2012