World news story
UK-Poland Science Forum to be held in Warsaw
The Forum will take place on 13-14 September, as part of the actions agreed during UK-Poland Intergovernmental Consultations.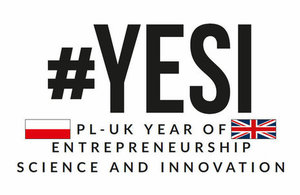 The UK-Poland Science Forum is a joint initiative of the British Embassy Warsaw and the Polish Ministry of Science and Higher Education, organised in cooperation with Top 500 Innovators. It is the centrepiece of the 2018 PL-UK Year of Entrepreneurship, Science and Innovation, and one of the actions agreed by Prime Ministers Theresa May and Mateusz Morawiecki during the latest UK-Poland Intergovernmental Consultations.
The Forum will provide a new platform for researchers, scientists and universities from the UK and Poland to connect with each other, learn about new opportunities, discuss the issues of the day with government representatives and share experience of doing research in Poland and the UK.
The forum will consist of two days of activities and include thematic workshops and blocks dedicated, among others, to collaboration under European research and innovations programmes (focusing on Framework Programmes and on Horizon 2020 in particular), research management and venture camps.
Agenda
Day one, Thursday 13 September
14:30 - 18:00: Workshop on innovation management
14:30 - 18:00: "Venture Camps" workshop, organised by Cambridge Worldwide Associates and Łódź University of Technology
14:30 - 18:00: Roundtable discussion and workshop on PL-UK collaboration under European research and innovation programmes
19:00: Evening reception
Day two, Friday 14 September
8:30: Registration and coffee
9:00: Opening and keynote speeches
9:45: Panel discussion - current and future cooperation between Poland and the UK
10:30: Case study - DeLab and NESTA joint project on Next Generation Internet
10:40: Presentation - PL-UK collaboration under Horizon 2020
11:05: Presentation - Catapults and UK innovation
11:20: Presentation - the UK Chairmanship of EUREKA
11:35: Panel discussion - building innovation-friendly ecosystems and opportunities for PL-UK cooperation
12:15: Coffee break
12:35: Presentation - law 2.0 in the context of international cooperation
13:00: Presentation - Polish diaspora science and innovation in the UK
13:15: Panel discussion - future cooperation between the UK and Poland in the field of higher education
14:00: Lunch
Published 7 August 2018