World news story
UK Ministerial visit to Ashgabat on 29-30 July 2015.
UK Foreign Office Minister, Tobias Ellwood, arrived in Turkmenistan on 29 July for his first visit to the country.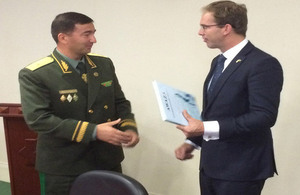 UK Foreign Office Minister, Tobias Ellwood, arrived in Turkmenistan on 29 July for his first visit to the country. His programme, which took place in Avaza on the Caspian coast and Ashgabat, included calls on senior members of the Government of Turkmenistan including Vice Premiers Mr Meredov, Mr Toylyyev, Mr Hojamammedov, Mr Hojamuhammedov, Mrs Yazmuhammedova, Minister of Defence Major General Gundogdyyev and Deputy Minister of Foreign Affairs Mr Hajyyev. Mr Ellwood's visit is an important step in developing the UK's long-term relationship with Turkmenistan.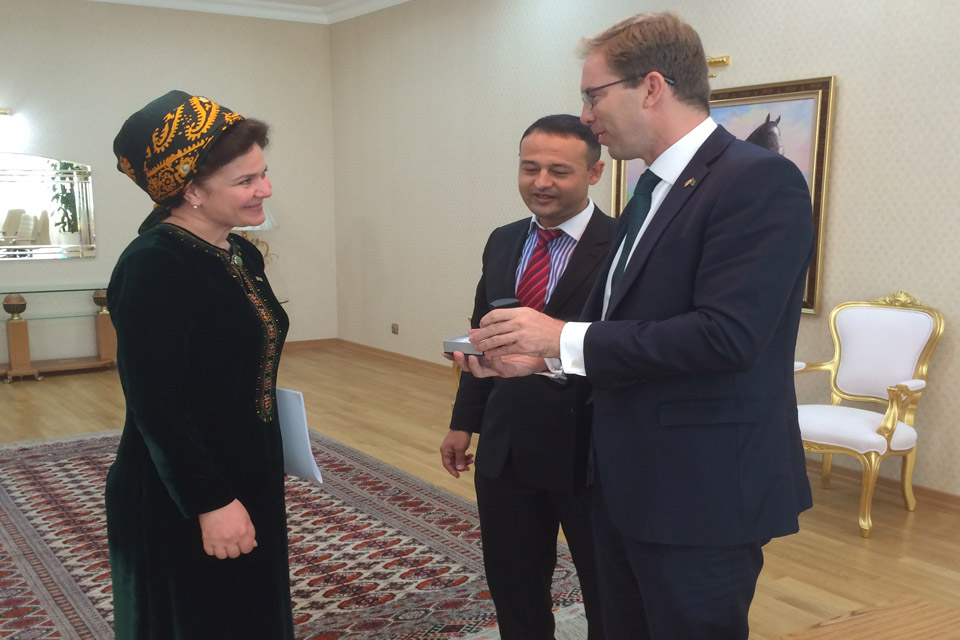 Discussions during Mr Ellwood's visit were wide-ranging and covered many opportunities for mutually beneficial co-operation in various sectors such as energy, sports, finance, banking and culture, along with other aspects of UK-Turkmenistan bilateral relations. There was also focus on the political and growing trade relationship between the UK and Turkmenistan; consideration of human rights and support for Turkmenistan's ongoing reforms; and Turkmenistan's important and constructive contribution to the region's security and stability.
Mr Ellwood also took the opportunity to meet a group of Turkmen alumni from the UK government funded Chevening scholarship programme. A visit to the Olympic village was a highlight of the visit.
Mr Ellwood took the opportunity to encourage greater business links between the UK and Turkmenistan, which are already active under the Turkmenistan UK Trade & Industry Council (TUKTIC). The next meeting of TUKTIC is expected to take place in Ashgabat early next year. But there is room for more business partnerships not just in and around the energy sector, but also in financial services and education, transport and infrastructure, construction and sports sectors. The UK also wants to ensure that the experience and expertise gained from a successful London Olympics in 2012 is put to good use as Ashgabat is just about two years away from hosting the 2017 5th Asian Indoor & Martial Arts Games.
Mr Ellwood completed his visit to Turkmenistan on Thursday 30 July 2015.
Published 31 July 2015