World news story
UK Minister of State for Trade and Investment announces £1 billion export credit support for trade with Argentina
Greg Hands also presented an update to the Air Services Agreement and signed an MoU to establish a Commercial Dialogue between UK and Argentina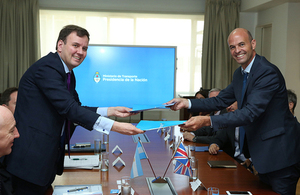 During his first official visit to Argentina, Minister of State for Trade and Investment, Greg Hands, announced together with Finance Minister Luis Caputo that UK Export Finance (UKEF), the UK's export credit agency, will resume cover for Argentina with up to £1billion in capacity to support UK-Argentina trade. UKEF can help Argentine buyers of UK goods and services access attractive finance for their purchases and has flexible UK content requirements. This announcement reflects renewed UK business confidence in Argentina's economy and the scope to expand bilateral trade and investment.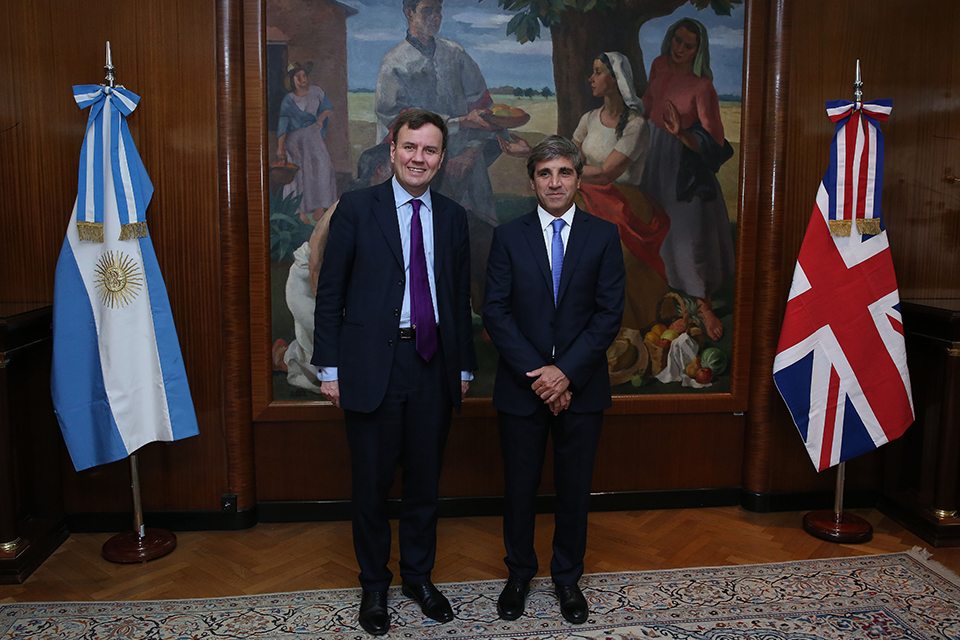 Transport Minister Guillermo Dietrich and Minister Hands updated the UK-Argentina Air Services Agreement to enable an increase in direct commercial flights between the UK and Argentina, including some of the first low-fare flights connecting South America to Europe. The expansion of direct flights will help strengthen people-to-people links as well as benefit the wider economy, helping to generate jobs and growth in Argentina.
In his meeting with Production Minister Francisco Cabrera, the Minister signed an MOU to establish the UK-Argentina Commercial Dialogue, which will be used to support public and private sector initiatives to strengthen bilateral trade and investment. Mr Hands later met with UK and Argentine business leaders to explore practical measures to boost business-to-business links.
Minister Hands also called on some of the legislators who had travelled to London earlier in the year, and took the opportunity to meet other Congress members from the Parliamentary Friendship Groups, with whom he agreed to continue working jointly to promote the development of best practices in matters of transparency and the fight against corruption, including the adoption of OECD standards.
International Trade Minister Greg Hands said:
Argentina has huge potential to be a modern vibrant economy, which is why we are reintroducing financial support for UK companies to maximise investment opportunities here.

The UK's expertise in areas like infrastructure, green energy and healthcare are in demand across the world and will form the basis of new trading relationships with Argentina, along with our mutual commitment to reducing trade barriers to support growth.
Minister Hands' visit, which included several productive high-level meetings with Argentine Ministers and legislators, is the first leg of a regional tour that will also include Brazil and Peru.
Published 22 March 2017