World news story
UK Minister for Africa visits Uganda
Tobias Ellwood MP visited Uganda to discuss regional security and boost economic ties.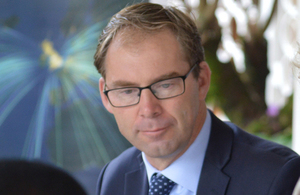 On his first visit to Uganda on 27 September, Tobias Ellwood MP, the British Government's Minister for Africa and the Middle East, was able to see first-hand the range and depth of the UK-Uganda relationship.
As the largest cumulative investor in Uganda, business and trade are priorities for the UK. The Minister was able to speak to British business leaders about the opportunities for investment in Uganda and how the UK Government can help increase trade between the countries. In his meeting with the Minister of State for Industry, Honourable Michael Werikhe, Mr Ellwood discussed the role of UK companies in a number of major infrastructure developments in Uganda.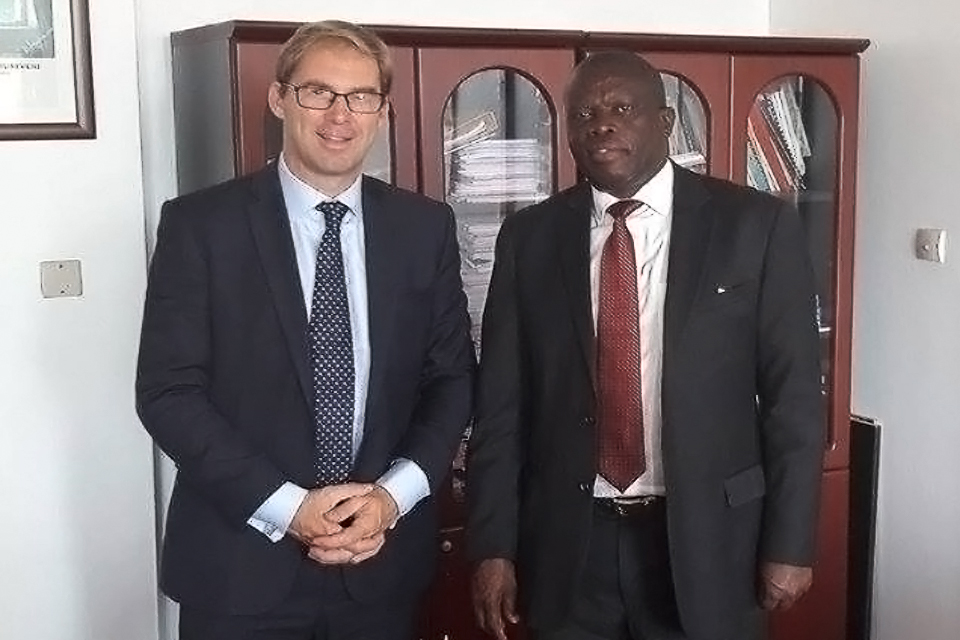 Mr Ellwood was able to see UK support to Uganda in action when he visited a UK-sponsored training course on tackling the illegal wildlife trade. He met representatives of regional wildlife authorities, including the Uganda Wildlife Authority, and re-confirmed the UK's commitment to stopping the illegal wildlife trade around the world.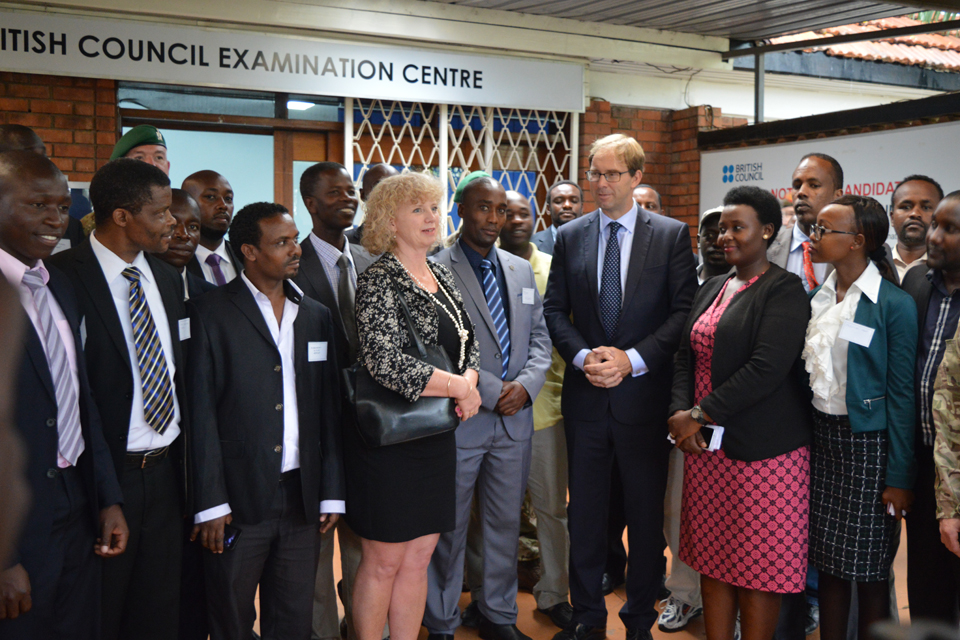 The Minister also met the Ugandan Minister for Refugees, Honourable Musa Ecweru, and participated in a roundtable discussion with senior representatives of UN Agencies to learn more about Uganda's world-leading approach to refugees. Mr Ellwood highlighted an additional £5m of humanitarian support from the UK government to help Uganda's response to the increasing number of refugees fleeing the conflict in South Sudan.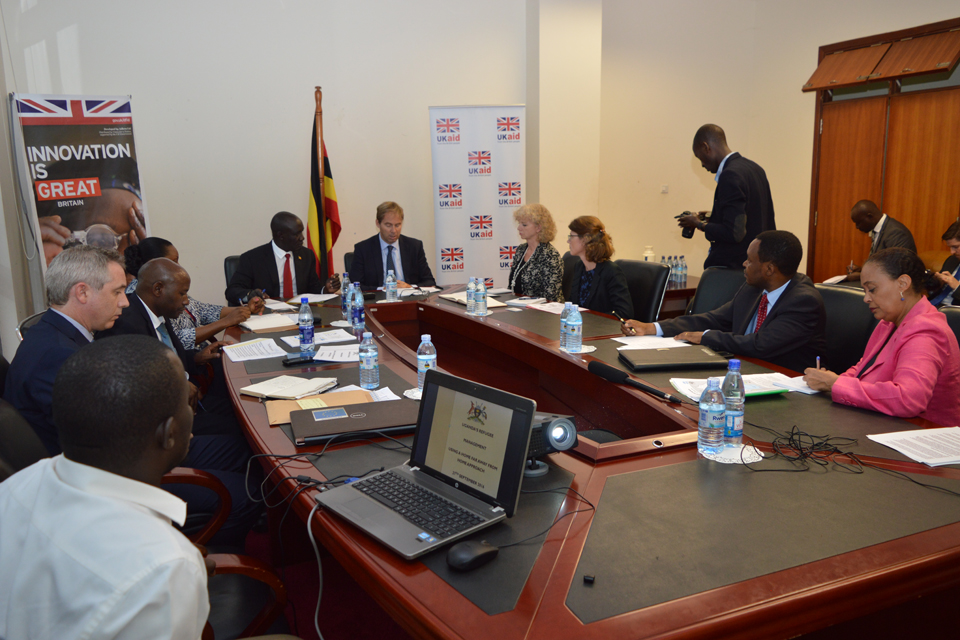 With Chief of Defence Forces General Katumba Wamala and senior UPDF officers, the Minister discussed the ongoing security issues in the region, principally the situation in Somalia and South Sudan. The Minister reassured General Wamala of the UK's continuing commitment to the region including the recently announced increase in UK support for the development of the Somali security forces.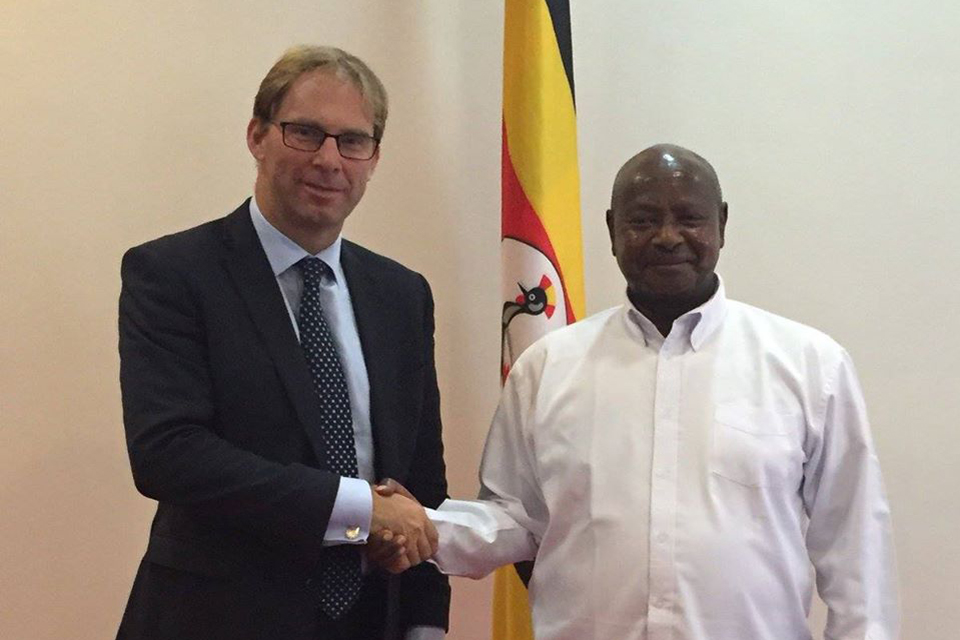 Speaking at the end of the visit the Minister said:
It has only taken one day in Kampala to see the extraordinary depth and breadth of the UK's relationship with Uganda. I have been delighted to meet with a wide range of people from business leaders to wildlife rangers, those working on the frontline of Uganda's support to refugees to the Brits that have made Uganda their home. I'm delighted to have had the opportunity to strengthen this partnership and I look forward to continuing this into the future.
Document information
Published: 29 September 2016