World news story
UK Met Office launches key report at climate day event
Met Office's 'Human Dynamics of Climate Change' report highlighted at Melbourne event to mark climate diplomacy day.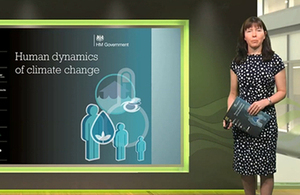 On 8 September, speakers from France, Germany and the UK came together for a discussion on 'People and Climate Change: Science from Europe' at the University of Melbourne.
The well attended and engaging forum was hosted by the new EU Centre for Shared Complex Challenges, in partnership with the British High Commission and the French and German Embassies in Canberra. Similar events were held by diplomatic missions from the three countries around the world to mark a joint climate diplomacy day.
The Melbourne event included the Australian launch of the UK Met Office's innovative Human Dynamics of Climate Change report. Kirsty Lewis, Head of the Met Office's Climate Security Team, presented the report via a specially recorded video message. She explained how to interpret graphics on the poster to explore the effects of climate change in different areas including flooding, water demand for irrigation and crop yields.
Her presentation can be viewed here.
Climate scientists from Germany and France currently working in Australia gave insightful presentations on their work and engaged in discussion with the audience.
Associate Professor Malte Meinshausen, Director of the Australian-German College of Climate & Energy Transitions, unpacked the Intergovernmental Panel on Climate Change's Fifth Assessment Report (AR5) and presented insights on carbon budgets and future emission trajectories.
Dr Bertrand Timbal of the Centre for Australian Weather and Climate Research, focused on regional scale implications of global projections, and potential impacts for South-Eastern Australia.
The event – which was packed to capacity with around 150 attendees – was chaired by Professor John Wiseman, Deputy Director of the Melbourne Sustainable Societies Institute, who also moderated the lively discussion that followed the presentations.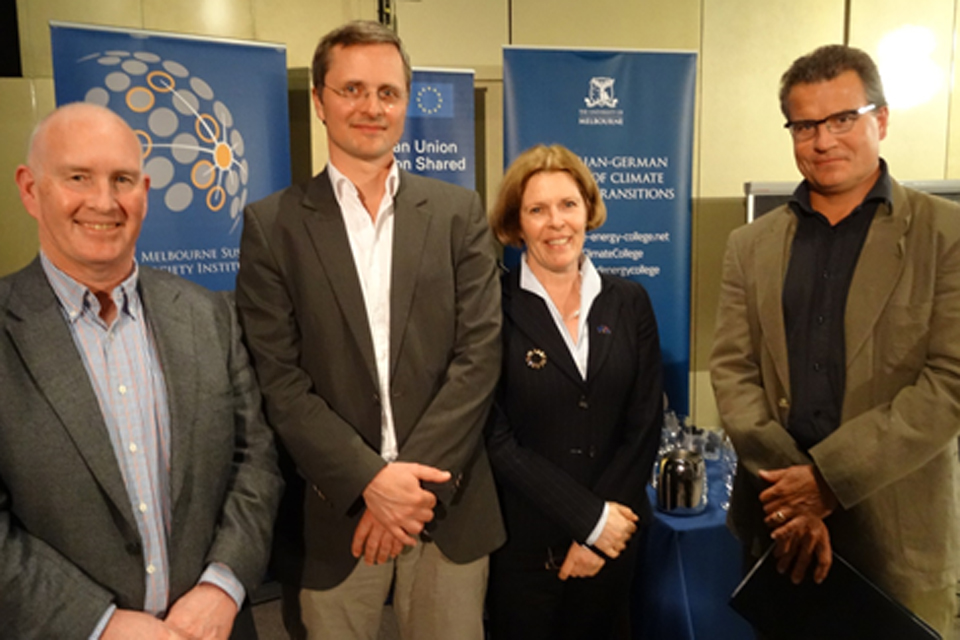 Published 10 September 2014