News story
UK manufacturing growing at record rate
UK manufacturing in January expanded at its fastest rate since records began.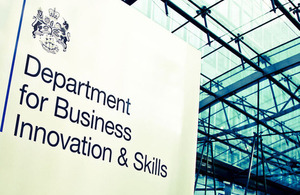 According to a survey by the Chartered Institute of Purchasing & Supply's (CIPS) manufacturing activity index, where a reading over 50 indicates growth, UK manufacturing in January expanded at its fastest pace since records began in 1992.
The UK's leading advanced manufacturers and Government met to discuss how to work together to promote manufacturing excellence at a Manufacturing Summit on January 25.
Business Secretary Vince Cable said:
"Today's record survey results suggest that UK manufacturing continues to grow strongly and play a central role in the UK economy and its recovery.
"Over the next four years we are cutting corporation tax from 28% to 24% and attracting new talent to manufacturing by expanding the number of adult apprenticeships available, so by 2014-15 there will be funding for an extra 75,000.
"Through the Growth Review we are working closely with the manufacturing industry and all Government departments so that all new policy proposals are focused on removing the barriers to economic growth."
You can also see UK companies from an Exhibition at BIS talk about how the UK is a world leader in manufacturing:
Published 1 February 2011