News story
UK leads the way in using Galileo
UK companies are trailblazing by being amongst the first to use Europe's Galileo sat nav system.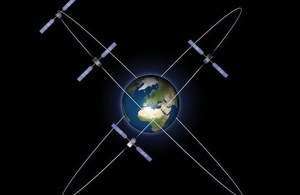 Until recently Satellite Navigation technology relied almost exclusively on the Global Positioning System (GPS), run by the United States. Now a number of UK companies and Imperial College London have been blazing a trail by being amongst the first users of the new civil European Global Navigation Satellite System (GNSS), 'Galileo'.
Stuart Martin, CEO of the Satellite Application Catapult is enthusiastic about what the latest developments mean. He said:
These days we all take basic satellite navigation for granted, both in our cars and our smartphones. The new capabilities that Galileo will bring are opening up a whole new generation of position and timing applications which have more demanding requirements, and these 'first fixes' from British companies show that the UK is right at the heart of this revolution.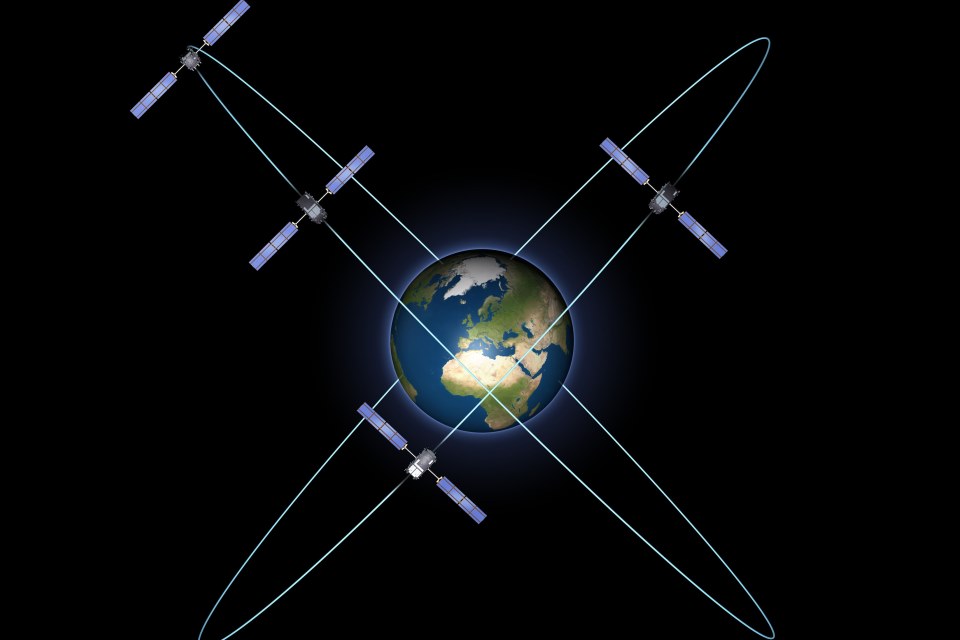 Fresh market opportunities
GNSS has numerous applications that can use the position and timing technology to provide people with valuable services.
The industry-led Space Innovation and Growth Strategy for 2014-2030 identified 15 priority space-enabled markets where the UK has the greatest growth potential. Many of these markets will make use of GNSS services, in areas such as rail and air transport, machine to machine connectivity, location based services and remotely piloted vehicles (RPVs).
Part of the benefit of Galileo will come from the use of the services in combination with other GNSS, such as GPS for example. This will allow more accurate and more reliable positioning, even in high-rise cities where buildings can obscure signals.
Galileo will also offer a Public Regulated Service (PRS) which also has the potential to unlock huge market growth. Authorised users, such as emergency services, will be able to use PRS encryption for extra reliability and service continuity in the face of jamming, involuntary interference and spoofing. On 1 July 2013, the UK was the first independent EU Member State to achieve live position fixes using the PRS signals.
It is clear that Galileo is creating a range of new business opportunities for equipment manufacturers, application developers and providers of 'reliability-critical' services.
First Fixes
QinetiQ, the Satellite Applications Catapult, Nottingham Scientific Ltd (NSL) and Imperial College London were among the very first to use the developing Galileo system to make a position fix, using the Open Service, a significant achievement that has now formally been certified by the European Space Agency (ESA). Groups applying for the certificates needed to present details of the circumstances of their fixes, including the type of receiver used, the start and finish of the fixes in Universal Time Coordinated (UTC) and their latitude and longitude position at the time of the fix.
The Galileo system has 4 satellites in orbit which is the minimum number required to make a position fix on Earth. The first 50 such fixes, made globally, have been recognised by the European Space Agency, on the anniversary of their own first fix, which was made on 12 July 2013.
Performing In Orbit Validation (IOV fixes) requires special consideration to satellite visibility and navigation data availability, but provides invaluable information to support the development of multi-constellation receivers.
Researchers at Imperial College London's Centre for Transport Studies (CTS), have developed in-house capability for multi-constellation GNSS receiver design and development, and secondly, proved its capability for accurate and reliable position fixing using Galileo satellite signals. The challenge has been to develop a receiver capable of high precision/quality measurements through innovative signal acquisition, tracking and error modelling. This has made it possible to provide accurate position fixing over a range of geometries with only a few satellites.
Professor Washington Ochieng, FREng, Chair in Positioning and Navigation Systems and Head of the Centre for Transport Studies at Imperial College London paid tribute to the research team and added:
this is clearly a very important step in gaining the best performance from Galileo as more satellites join the constellation and the system moves towards Initial Operational Capability (IOC) next year and finally, Full Operational Capability (FOC) by 2020.
The NSL position fix was made in Nottingham, utilising NSL's "STEREO" software receiver, which was enhanced via a software upgrade to process the Galileo IOV satellite signals. Mark Dumville, General Manager at NSL commented:
The Galileo IOV position fix was a product of four years of investment into developing our STEREO software receiver. Through this once-in-a-lifetime opportunity we have demonstrated the clear benefits of a flexible software receiver in supporting test and validation.
NSL and QinetiQ have also jointly performed early Galileo high-latitude fixes using the Open Service and Public Regulated Service signals, within an international collaboration.
UK companies are now actively exploiting this technology in mainstream markets to capture the emerging opportunities enabled by Galileo and other systems. Dave Parker, Chief Executive of the UK Space Agency, has welcomed the growing UK space sector and UK's leadership in the Galileo programme. He said:
It is a very exciting time in the development of satellite navigation technology. Different signals from multiple constellations will soon be available to use in our daily lives. The recognition that some of the world's first Galileo position fixes were made in the UK is proof that UK companies and universities are not only heavily involved in building the space infrastructure, but are also leading the way in making use of these new space systems. The wider space sector in the UK now has a turnover of £11.3bn per annum and employs more than 34,000 people, up 5,000 in just 2 years.
More information on the Galileo Programme.
More information on ESA's certification exercise.
Published 7 August 2014