World news story
Leadership and partnership on science and innovation
On 17 December, the Government unveiled an ambitious new plan to keep British science and innovation at the forefront of global excellence.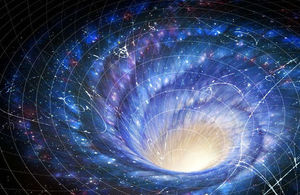 The Science and Innovation Strategy builds on the great strengths of British science and enterprise, and sets out the Government's priorities for investment and support into the next decade, as well as the key principles that will underpin science and innovation policy during the years ahead.
The importance of international science collaboration is a common thread in the strategy. The work of the United Kingdom Science and Innovation Network - which includes a presence in Pretoria and Cape Town - was promoted, as was existing work with South Africa around the United Kingdom -South Africa Newton Fund, worth up to £8m per year. The Square Kilometre Array project in South Africa will also benefit from additional investment under the strategy.
Vince Cable, Secretary of State for the United Kingdom Department for Business, Innovation and Skills said:
From cars to computers, ideas and ingenuity underpin British productivity and the United Kingdom is world-renowned for pushing boundaries in innovation. We need to maintain our competitive edge so this strategy sets out a long-term plan for expanding our innovation infrastructure, creating high value jobs and putting science and innovation at the heart of economic growth.
Greg Clark, Universities, Science and Cities Minister said:
Science and innovation will play an important part in defining the United Kingdom's place in the world in the 21st century. This strategy builds on the great strengths of British science and enterprise and will make sure the UK is the best place in the world to do science and grow an innovative business. The UK's long and brilliant history of scientific discovery and breakthrough has continued to be deployed in recent weeks with British scientists having been central to the Rosetta Mission and helping to tackle Ebola in West Africa.
The Science and Innovation Strategy is underpinned by five key principles for all scientific research and development in the future: excellence, agility, collaboration, place and openness.
From these principles the Strategy focuses on the Government's priority areas, how to nurture scientific and innovative talent, where it will invest in their infrastructure, how it will support research and catalyse innovation, and in which international projects and priorities it will invest.
Also included in the Strategy is the Government's commitment to continue investment in the Catapult Network.
Highlights of the strategy include:
£3 billion to support individual capital projects and institutional capital to maintain the excellence of laboratories at universities and research institutes
£2.9 billion towards large capital projects to support scientific 'Grand Challenges', including a £30 million UK commitment to 'XFEL' and £20 million to create an 'Inspiring Science Capital Fund' to get the public more engaged in science
Up to £235 million for a 'Sir Henry Royce Institute for Advanced Materials' based in Manchester
£95 million for European Space Agency programmes, including taking the lead in the next European Rover mission to Mars
£61 million will be invested in the Government-backed High Value Manufacturing Catapult and an additional £28 million will create a new National Formulation Centre within the Catapult to drive innovation and develop the next generation of technology products
A new offer of up to £10,000 of income contingent loans for postgraduate taught masters degrees
Published 19 December 2014