World news story
UK launches priority visa service in Mexico
The Home Office today announced the introduction of a priority visa service for customers in Mexico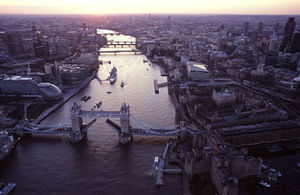 The priority visa service is designed for genuine, high quality applicants who, for business or personal reasons, would like their applications to be processed ahead of others.
The new, optional service will be available from January 7th 2014 and will enable visas to be printed in Mexico City, removing the need to use a courier service for the transfer of documents. It is anticipated that priority visas will be processed in as little as five working days or less.
Kate Hipwell, Regional Director, UK Visas & Immigration, said:
I am delighted to see the priority visa service being launched in Mexico. We recognise that providing a quality service in Mexico is vital to promoting business and growth, and we are committed to making our service faster and more flexible, to meet the needs of our valued customers.
Notes to editors:
The priority visa service is an optional service and incurs an additional fee. The fee will be set at $150 US for non-settlement applications and $300 US for settlement which is consistent with the cost in other Americas posts.
The introduction of the new service is part of the Home Office's initiative to ease the UK Visa Application journey.
Applicants who choose not to purchase the service will continue to have their application processed within our standard service delivery times. The Home Office's published processing time for visas (excluding settlement) is to process 90% within 15 working days. Further information about processing times and business visitor and Tier 2 (skilled migrant) visa applications is available at https://www.ukba.homeoffice.gov.uk.
The service will be available for purchase from January 7th 2014 at the following website: https://www.visainfoservices.com/pages/Content.aspx?Tag=Services_page
Published 7 January 2014