UK-Japan collaborate on FinTech promotion
UK and Japanese financial services regulators to encourage sharing regulatory best practices and referrals to benefit both Japanese and UK FinTech companies.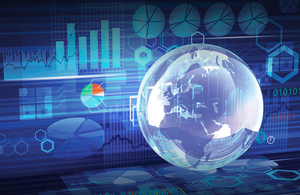 On 9 March 2017, the UK's Financial Conduct Authority (FCA) and the Financial Services Agency of Japan (FSA) exchanged letters to provide a framework for cooperation and referrals between the FCA's Innovation Hub and the FSA's FinTech Support Desk.
The Exchange of Letters (EoL) will facilitate the sharing of best practices to promote financial innovation, and the 2 regulators will provide guidance and support for FinTech businesses wishing to enter the respective markets to obtain relevant authorisation.
The EoL is designed to provide a framework for FinTech businesses to receive the necessary support from the respective regulators when trying to enter either market. The EoL was signed by:
Christopher Woolard, Executive Director of Strategy and Competition and Member of the Board for the FCA
Shunsuke Shirakawa, Vice Commissioner for International Affairs for the FSA
The UK has already sent 2 FinTech trade missions to Japan; one in December 2015 and one in January 2017. Altogether 22 companies participated, demonstrating a keen interest in the growing Japanese FinTech market.
Japan has also seen a recent rise in FinTech start-ups who may wish to look at opportunities to take their businesses abroad.
Christopher Woolard said:
We are committed to encouraging innovation that has the potential to be of benefit to consumers using financial services here in the UK. Today's Exchange of Letters with the JFSA will help break down barriers to entry both in Japan and in the UK for firms with interesting new business services and products.
Shaul David, DIT FinTech Specialist said:
I am delighted that the first collaborative framework for FinTech FSA launches with a foreign regulator is with the UK's FCA. This agreement recognises the critical role both regulators are undertaking in support of FinTech in their country and also the significant opportunities for companies for cross border business between 2 of the world's largest financial services markets. In the past 2 years, UK's Department for International Trade helped over 30 UK and Japanese FinTech companies expand overseas and we expect this development will lead to many more.
Published 9 March 2017