News story
UK issues its first free EU ETS allowances to aircraft operators
01 March 2012 The UK was the first country out of all the Member States to start issuing its aviation allowances. The first free allowances…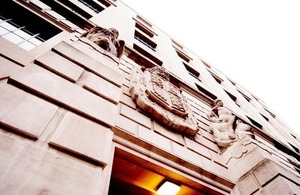 01 March 2012
The UK was the first country out of all the Member States to start issuing its aviation allowances. The first free allowances were allocated on Tuesday 28 February.
These were issued to those aircraft operators covered by the EU ETS that had completed the registry account opening process and therefore were able to receive their allowances for 2012.
A total of 4,965,892 allowances have been issued to 3 of the airlines that the UK regulates. A full list of those airlines that the UK regulates is available on our website.
There is nothing holding up the issuing of free allowances, as soon as aircraft operators complete the registry account opening process, they will be able to receive their allowances.
The total number of allowances that the UK is expected to allocate in 2012 is 56,737,146.
The UK will continue to issue allowances to those aircraft operators that open their registry accounts. This allocation will be in accordance with the free allocation information available on the EU ETS aviation pages of our website.
We are still checking any commercial confidentiality issues with the Environment Agency before releasing the names of the companies that received their allowances".
---
The EU ETS is one of the key policies introduced by the European Union to help meet its targets to reduce emissions of greenhouse gases. The EU ETS sets an overall cap on the total emissions allowed from all installations covered by the system, which are then converted into allowances, a proportion of the total number of allocations are distributed for free. From 1st January 2012, aviation was included within the EU ETS, meaning that any airline flying in to or from an EU airport will have to monitor and report their emissions and surrender allowances equivalent to these emissions.
Published 1 March 2012