World news story
UK Investment seminar for SMEs
UKTI, KEB and KBIZ to host Seminar on June 20th to help encourage and support Korean SMBs in investing and setting up a business in the UK.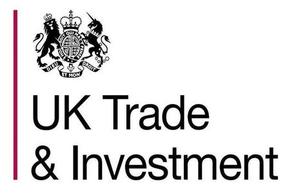 A seminar to encourage and support Korean small and medium businesses (SMBs) in investing and setting up a business in the UK will be held on 20th June 2014. It will be hosted by:
UK Trade and Investment (UKTI)

Korea Exchange Bank

KBIZ (the Korean Federation of Small and Medium Businesses)
This event is the first to follow the Memorandum of Understanding (MoU) signed between KBIZ, KEB and UKTI during President Park's successful state visit to the UK last November. It marks what is hoped will become an annual event.
Seminar
The seminar will cover all aspects of investment in the UK including:
visas

funding

employment

the UK's position in the European Union (EU)

support provided by UKTI, KEB, and KBIZ
The event will be held on Friday 20 June from 15:00. It will feature:
speakers from all 3 hosts

a Q&A opportunity with the UKTI team and other advisors
Korean investment in the UK
Many Korean Small & Medium Enterprises (SMEs) are already investing in the UK and receiving support. DTR VMS, a Korean automotive SME was recently awarded £3 million in Regional Growth Funding by the UK Department of Business, Innovation & Skills (BIS).
UK support
The UK has invested in and fostered a culture to support the best SMEs and start-ups from around the globe. Over £5 billion support via grants is available annually. The support favours companies strong in the traditional SME specialties of research, innovation, and new technologies.
Published 13 June 2014