World news story
UK International Business Award winner engages with young Bruneians and SMEs
UK entrepreneur and CEO of Reading Room, Margaret Manning, gives talks at JIS, UBD and iCentre about her personal entrepreneur experience.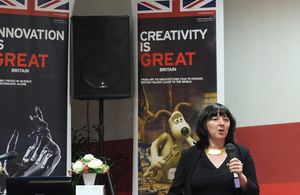 The British High Commission in collaboration with Jerudong International School, Entrepreneurship at Campus and iCentre, hosted talks by Gold Winner of The Stevies International Business Awards 2013 – Executive of the Year – Advertising, Marketing & Public Relations, Margaret Manning.
On Wednesday 5 March, Margaret gave two talks to secondary school and higher education students at Jerudong International School and E@C, Universiti of Brunei Darussalam respectively. She shared her own experiences about marketing her idea as well as the struggles she faced in doing so, and how she overcame them. She also touched on the current state of the UK economy, the role of governments in supporting private sector businesses and Research & Development, and women and leadership.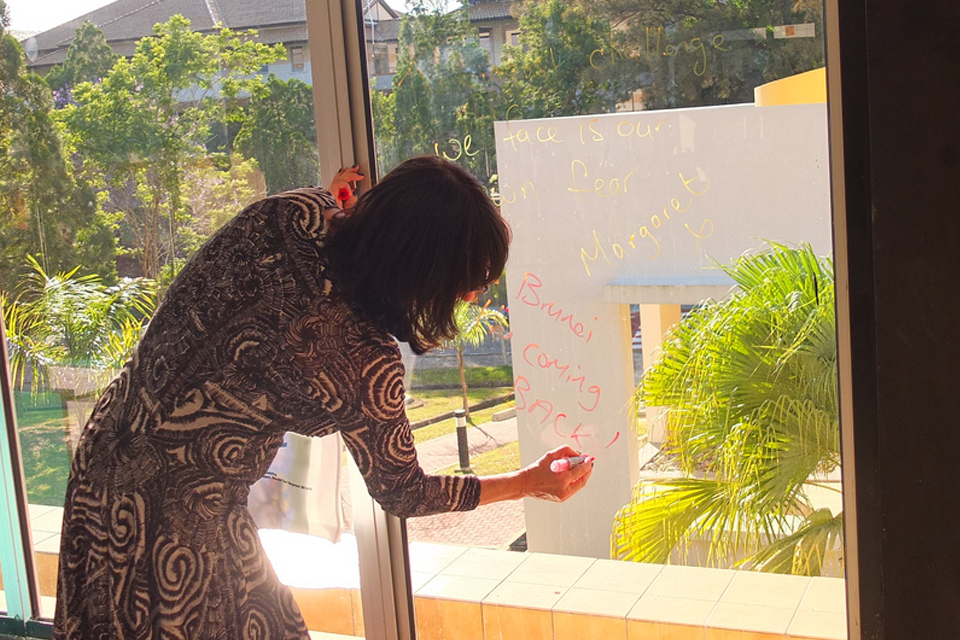 On Thursday 6 March, Margaret delivered a 'Growth and Entrepreneurship' dialogue on "The Export Challenge: Growing Your Business in a Volatile World Market" with a select group of Bruneian SMEs where she shared start-ups tips on how best to win the export challenge and achieve sustainable export growth.
British High Commissioner to Brunei, H.E. David Campbell said:
We are pleased to support Margaret Manning's visit to Brunei. An expert in her field, Margaret is the latest in a series of UK business visitors happy to share ideas with Bruneian companies and support the entrepreneurship agenda among young Bruneians.
Margaret Manning is CEO of international digital communications business Reading Room and Stevie's 2013 Executive of the Year. Over the last 17 years, Margaret and her team have grown Reading Room into a global, award winning consultancy, with offices in London, Manchester, Sydney, Canberra, Melbourne, Brisbane, Hong Kong and Singapore. Reading Room is a global top ten digital agency (Interactive Media Awards) and Interactive Services Agency of the Year 2013 (Stevie Awards) working with clients such as the Monetary Authority of Singapore, Skoda, Philips Healthcare ASEAN and UNHCR. Margaret jointly founded Reading Room in 1996. Her interest in IT was sparked whilst studying cognitive learning and artificial intelligence. This theme has continued throughout her career, and has formed the basis of her interest in web usability – which is a cornerstone of Reading Room's philosophy.
Published 10 March 2014