UK Inspire Day celebrates the spirit of the Games
More than 10m people have taken part in thousands of projects in sport, the arts and volunteering.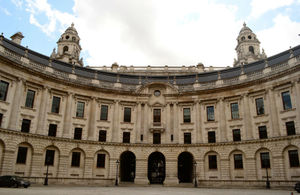 Today UK Inspire Day celebrates the 2,700 exceptional projects that have been inspired by the London 2012 Olympic and Paralympic Games, with events taking place across the UK to encourage people to do something special in their local communities.
Hugh Robertson, Minister for Sport and the Olympics, said: 'With the start of the Olympic Torch Relay only days away, UK Inspire Day marks the start of what will be a remarkable summer of events and celebrations bringing the spirit of the Games to local communities across the country.'
UK Inspire Day also marks the start of a summer showcase which will see London 2012 Inspire Projects staging events and celebrations across Live Sites, Flame Festivals and the Torch Relay route throughout the UK.
Manchester will play host to the Nowt2do Dance Troop with a street dance performance in the city centre and London's City Hall will display a photography exhibition of Inspire Projects which tell the stories of Londoners and their 2012 legacy. In Cardiff, passersby can enjoy football demonstrations from Cardiff City Football Club's disability sports project 'Every Player Counts" whilst in Plymouth Inspire projects will lead 'have a go' sports sessions including cheerleading, volleyball, table tennis and football. 
Further information
Published 15 May 2012