UK initiative in food authenticity recognised at international event
The Food Authenticity Network is recognised as a leading example of an integrity network at the Codex Alimentarius Commission meeting in July 2018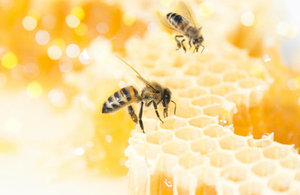 The Food Authenticity Network is a UK government initiative to help bring together those involved in food authenticity testing. The network is funded by cross-departmental collaboration involving FSA, FSS, Defra and BEIS via the Government Chemist programme.
The network has been in existence for three years and has provided a successful platform for stakeholders in the food authenticity area to interact and share knowledge.
The network was recognised as a leading example of an integrity network at two side events of the Codex Alimentarius Commission meeting in July 2018, Food Integrity and Food Authenticity: A Way Forward.
During these side events, the UK representation provided an overview of the Food Authenticity Network and distributed material on the Network to delegations.
Countries attending the side events indicated both their progress and challenges related to the subject and also underlined the very practical daily challenges they face due to lack of regulation, capacity and knowledge on this issue. Within this context the Food Authenticity Network was quoted a number of times at both side events by the panellists as being a leading example of an integrity network.
For more information about the work the Government Chemist gets involved with contact:
Government Chemist
Queens Road
Teddington
TW11 0LY
Published 26 September 2018