World news story
UK hosts workshop to address the problem of street children
RETRAK Uganda, Manchester Police and experts join forces to identify solutions.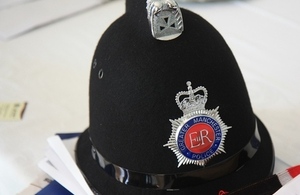 The Acting British High Commissioner, Mary Shockledge, hosted a round table discussion at the High Commissioner's Residence in Kampala on 6 November 2014, to explore how social protection agencies and the police can collaborate to reduce the number of children living on the street. This important workshop was organised by RETRAK, an organisation with offices in both Uganda and the UK, which helps vulnerable children to get off the streets and improve their lives. The guest of honour at the workshop was Sir Peter Fahy, Chief Constable of Greater Manchester Police, the UK's third largest police force.
Following welcoming remarks from the Acting High Commissioner and Sir Peter Fahy, participants watched a moving video interview with a former street child. Presentations and discussions then covered RETRAK's work with street and vulnerable children in Uganda over the past 20 years and lessons learned on what has and hasn't worked in the UK when Police work with children.
Participants shared their own perspectives on what collaboration between the Police and social protection agencies might look like. They also considered effective strategies to help street children get off the streets, how stakeholders can work together more closely to benefit street children, and what needs to change in order for the number of children living on the streets to reduce to zero.
In the second half of the round-table discussion, participants considered next steps, and what was needed to create a long term commitment to deliver solutions together. A small working group was nominated to lead this work, and the costs and resources needed were also analysed in detail.
The UK has provided significant support to RETRAK's work with street children in Uganda. Earlier in 2014, staff at the British High Commission raised funds for RETRAK Uganda, by completing a Sport Relief Mile in the Kololo area of Kampala.
Published 6 November 2014