UK hosts Nordic Baltic Summit
The Prime Minister opened the Nordic Baltic Summit, which took place in London on the 19 - 20 January.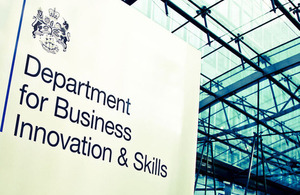 The UK Nordic Baltic Summit, brought together Prime Ministers, policy innovators, entrepreneurs and business leaders from the UK, Sweden, Denmark, Finland, Norway, Iceland, Estonia, Latvia and Lithuania to discuss the challenges facing modern northern European economies, including how best to foster economic growth, job creation, and wellbeing in the current economic climate.
The UK's trade with Nordic and Baltic States reached nearly £54 billion in 2009, almost matching commerce with its significant and long-term trading partner, France.
Lord Green hails 'unprecedented' gathering of UK, Nordic and Baltic business leaders
On the 19th January Trade and Investment Minister Lord Green hosted the largest trade event ever held for business representatives of all eight Nordic and Baltic countries as well as the UK, bringing together over 100 senior business figures from sectors ranging from education to energy efficiency.
Hear Lord Green and John Cunliffe, CTO of Ericsson Ltd speak about the importance of UK co-operation with international partners at the event:
The UK's green capabilities were on show, as MPs and business leaders showcased the UK's low carbon business strengths, which now bring over £100 billion to the economy with obvious opportunities for overseas investors.
With the largest offshore wind market in the world, as well as a solar power market worth £1 billion a year, the UK has developed to become a world-leader in green investment.
Trade deals show strength of Nordic-Baltic alliances
20th January
The UK's first Nordic Baltic Summit concluded with news of four significant trade deals between the UK and its international partners.
The companies, Vattenfall, Vestas, Arla Foods and InfoMentor, have the potential to bring millions of pounds to the UK economy as well as generating hundreds of new jobs.
As Prime Minister David Cameron held talks with the Premiers of Norway, Sweden, Denmark, Finland, Iceland, Estonia, Latvia and Lithuania, business leaders benefitted from opportunities offered by the unique gathering. This included attending a trade forum organised by UK Trade & Investment (UKTI) and led by Trade and Investment Minister Lord Green on Wednesday .
Lord Green said:
"The Prime Minister has emphasised his determination to work more closely with our Nordic and Baltic partners.
"These deals are a big boost, not only for the companies involved but for the trade relationships between our countries. The investments are also a sign of confidence in our growing economy and our efforts to keep the UK the easiest place to set up and run a business in Europe."
Vattenfall, one of Europe's leading energy companies, has pledged to set up a new HQ in central London, which will significantly increase its presence in the UK.
Links
UKTI press notice - Trade deals show strength of Nordic-Baltic alliances

Join the UK Nordic Baltic Summit LinkedIn group
Published 20 January 2011