UK hosts Commonwealth sports ministers on eve of London 2012
Hugh Robertson joins colleagues to discuss connection between sport, development and peace.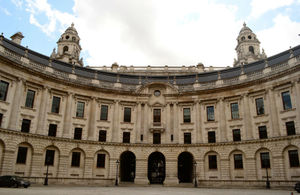 The half-day meeting, at Whitehall's Banqueting  House, aimed to draw attention to how Sport for Development and Peace can be used in efforts to address social and economic challenges and promote global public health.
Commonwealth Deputy Secretary-General Mmasekgoa Masire-Mwamba, who oversees the Commonwealth's work in this area, said: "Sport is not only about competition and elite athletes. It is also not a universal remedy to development challenges, but under the right circumstances, it can convey important democratic principles such as tolerance, solidarity, co-operation and respect."
Ministers also discussed how to combat threats to the integrity of sport, including illegal sports betting and match fixing, and reviewed preparations for the 2014 Commonwealth Games and Commonwealth Youth Games, which take place in Glasgow, Scotland.
Further information
Published 2 August 2012