World news story
UK government's Chevening Scholarships now open for young applicants from Ghana, Togo, Benin and Burkina Faso
The British High Commission in Ghana is inviting applications from Ghana, Togo, Benin and Burkina Faso to apply for UK government's prestigious Chevening scholarships for the academic year 2019/20.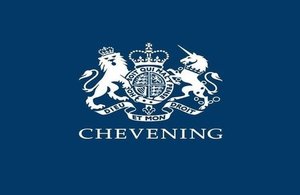 Applications for Chevening Scholarships to study in the UK are open between 6 August and 6 November 2018, with applications to be submitted via Chevening website.
Chevening Scholarships are awarded to individuals with demonstrable leadership potential who also have strong academic backgrounds. The scholarship offers full financial support for future leaders to study for any eligible master's degree at any UK university whilst also gaining access to a wide range of exclusive academic, professional, and cultural experiences.
Over the last 35 years, over 300 outstanding professionals from diverse fields in Ghana and 50,000 globally, have had the opportunity to develop in the UK through Chevening. There are more than 1,500 scholarships on offer globally for the 2019/2020 academic year, demonstrating the UK's ongoing commitment towards developing the leaders of tomorrow.
Head of Scholarships at the Foreign and Commonwealth Office, Ben Coates, said:
The UK continues to play a leading role globally. Home to some of the world's best universities, brightest students, and most revered academics, the UK's higher education sector promotes the exchange of information and ideas, as well as the building of knowledge and networks. Chevening Scholars find themselves immersed in that world, and emerge having grown academically, professionally, and personally as a result of their time in the UK.

Chevening Scholars share the best their country has to offer with those they meet in the UK, and then share the best the UK has to offer when they return home. The role that the Chevening community plays in building bridges between countries is as important now as it has ever been.
The call for new applicants follows the selection of 24 scholars from Ghana (Togo, Benin and Burkina Faso), who won an award to study at a UK university this year. Successful applicants have been sharing their stories through the #ChosenForChevening hashtag on Twitter and Instagram.
More information
Visit Chevening website for detailed information on the eligibility criteria and scholarship specifications.
Further information
Chevening Scholarships are the UK Government's global scholarship programme, funded by the Foreign and Commonwealth Office (FCO) and partner organisations. The scholarships support study at UK universities – mostly one year taught master's degrees – for individuals with demonstrable potential to become future leaders, decision-makers, and opinion formers.
Chevening began in 1983 and has developed into a prestigious international awards scheme. Chevening Scholars come from over 160 countries and territories worldwide, and more than 1,600 scholarships were awarded in 2018/2019. There are over 50,000 Chevening Alumni around the world who comprise an influential and highly regarded global network.
The name 'Chevening' comes from Chevening House in Sevenoaks, Kent – currently the joint official residence of the UK's Foreign Secretary.
More information is available at https://www.chevening.org
Published 7 August 2018