World news story
UK Government ramps up offering to support Russian investors
From:

Part of:

Published:

28 January 2014
This was published under the 2010 to 2015 Conservative and Liberal Democrat coalition government
UK Trade & Investment (UKTI) has widened its remit to include support for Russian companies considering setting up businesses in the UK.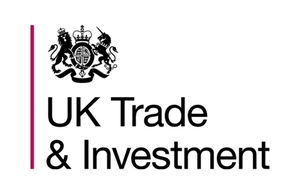 Traditionally focusing on supporting British companies entering the Russian market, this new initiative enables UKTI to showcase the best the UK has to offer in terms of inward investment opportunities as well.
In order to benefit from existing market expertise in the Russian investor market, UKTI has brought EY on board as investment delivery partners. EY will provide advisors working wholly on behalf of the UK government for the period of the contract. This reflects UKTI's appetite to find companies and investors who are ready to explore opportunities across a range of sectors from the latest in Innovation and Green Technology to setting up European Headquarters and traditional foreign direct investment (FDI).
According to the Russian Federal Customs Service, trade between Russia and the UK grew by nearly 5% to $22.1 bln in January-November 2013, which is a clear indication that businesses from both the UK and Russia are keen to explore opportunities in each other's markets. The new team of Investment Advisors builds on the strength of these ties and the work of the Trade Advisors in the UK Trade & Investment team in the British Embassy in Moscow, and Consulates-General in St Petersburg and Ekaterinburg to deliver value to both countries.
Barbara Habberjam, Minister Counsellor (Economic and Trade & Investment), the British Embassy in Moscow, said: "The UK is interested in strengthening business relations with Russia. Russian companies are welcomed, valued and supported. The new initiative will allow the UK government to provide a better service for existing and prospective Russian companies and investors looking to establish a foothold in the UK. The UK is the number one destination for FDI in Europe, and Russian companies and investors are already present in a range of different sectors. My team will work closely with EY to give Russian companies a more comprehensive understanding of opportunities in the UK."
Notes to Editors
UK Trade & Investment (UKTI) is the government department that helps UK-based companies succeed in the global economy. UKTI also helps overseas companies bring their high quality investment to the UK's economy – acknowledged as Europe's best place from which to succeed in global business. UKTI offers expertise and contacts through its extensive network of specialists in the UK, and in British embassies and other diplomatic offices around the world. UKTI provides companies with the tools they require to be competitive on the world stage. For more information on UKTI, visit www.ukti.gov.uk.
Document information
Published: 28 January 2014