World news story
UK government ramps up offering to support Kuwaiti investors
UK Trade & Investment (UKTI) has widened its remit to include support for commercial investors from Kuwait.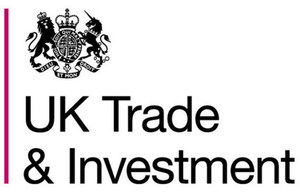 Traditionally focusing on supporting British companies entering the Kuwaiti market, this new initiative enables UKTI to showcase the best the UK has to offer in terms of investment opportunities as well.
In order to benefit from existing market expertise in the Kuwait investor market, UKTI has brought PwC on board as investment delivery partners. PwC will provide advisors working wholly on behalf of UK government for the period of the contract. This reflects UKTI's appetite to find investors who are ready to explore opportunities across a range of sectors from the latest in Innovation and Green Technology to setting up European Headquarters and traditional FDI.
With government commitments from both the UK and the Kuwait to increase bilateral trade to £4 billion by 2015, it is clear that businesses from both countries are keen to explore opportunities in each other's markets. The new team of Investment Advisors builds on the strength of these ties to deliver value to both countries.
Martin Hall, Head of UK Trade & Investment in Kuwait said:
We are very pleased that with this announcement we can take the relationships we have with Kuwaiti investors to the UK to a new level. Kuwait has long enjoyed a fruitful relationship with the UK, indeed the Kuwait Investment Office enjoyed its 60th anniversary of establishment in London only this summer. We are looking forward, through this new arrangement to bring new investments to those institutional investors and family businesses we are already in touch with – and develop new and beneficial relationships with those we have not yet worked with.
Published 16 December 2013