World news story
UK Government congratulates Zambia on 50th anniversary
To mark Zambia's 50th anniversary of independence, Hugo Swire, UK Minister of State for the Commonwealth, said: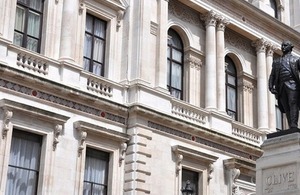 On the occasion of the 50th anniversary of Zambian independence I offer my warmest wishes to His Excellency President Michael Chilufya Sata and the Zambian people. This is an important milestone for Zambia and for the UK-Zambia partnership. I am delighted that The Lord Turnbull of Enfield will represent the United Kingdom at the celebrations.
The ties that bind us are strong. The Zambian civil service, parliament and judiciary are largely founded along the British model. As Minister of State for the Commonwealth, I am particularly pleased to say we share the Commonwealth, which unites all 53 members by language, history, culture, and the shared values of democracy, human rights, and the rule of law. And there is a significant Zambian Diaspora in the United Kingdom which plays an important role in British society.
The UK's support for Zambia's development since Independence has been constant. At one point our co-operation programme with Zambia was our biggest in the world. The Department for International Development still has a large programme in Zambia covering a range of sectors. And there is a lively British Council presence too.
This 50th Anniversary year not only provides us with the opportunity to view our relationship through the lens of history but more importantly to look to the future. I am extremely pleased that for the next academic year there has been a significant uplift in our Chevening Scholarships programme, which will give opportunities for some of the most capable and brightest young Zambians to study in the UK.
I am delighted that we are marking the 50th Anniversary by opening a UK Trade and Investment office in Lusaka which should help to boost our trading links, and that a British Chamber of Commerce will also soon be established. A UK trade mission to Zambia earlier this month, and a further one in November, is testament to the growth opportunities in Zambia.
Zambia has an important role to play in the southern African region, on the continent and in the wider world. For example, I salute its decision to send a battalion to take part in the UN peacekeeping force in the Central African Republic.
The British Government looks forward to deepening and expanding our relationship in the years to come.
Published 22 October 2014