UK Government announces dedicated media service for 2012 Games
A single point of access for all government-related news stories before and during the 2012 Games.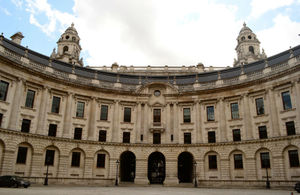 The UK government has today launched a set of dedicated web pages designed to give the world's media a single point of access for all Government-related news stories leading up to and during the 2012 Games.
The pages, which will evolve into a virtual media centre for the Games in early 2012, will present journalists with a regularly updated London 2012 news section.
The pages will provide:
Background information
Key facts
Logistics information
Government Olympic Communication team 
The service is being provided by the Government Olympic Communication (GOC) team who will act as a single point of contact for all media enquiries during the Games about the Government's role in delivering the Games. Users can register for updates now.
Tailored information will be available on how the UK Government has prepared the country; the positive impact the Games will have on Britain; and what the cultural, entrepreneurial and physical face of the UK truly looks like. This service will be available from 14 May 2012.
Published 26 October 2011