Press release
UK government agrees apprenticeship levy funding deal with devolved administrations
The UK government has agreed a funding deal for the upcoming apprenticeship levy for Scotland, Wales and Northern Ireland.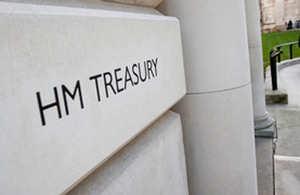 The announcement delivers the UK government's commitment to provide the devolved administrations with a fair deal, which will be based on population share.
The apprenticeship levy is being introduced from 6 April 2017 and is payable by all employers operating in the UK with an annual pay bill over £3 million. In England, the levy will fund increased and improved apprenticeship training.
Skills policy is devolved and, as set out in the table below, this deal will provide the devolved administrations with a population share of the Office for Budget Responsibility's latest apprenticeship levy forecast (published in March 2016).
| Population share of levy funding (£m) | 2017-18 | 2018-19 | 2019-20 |
| --- | --- | --- | --- |
| Scottish Government | 221 | 230 | 239 |
| Welsh Government | 128 | 133 | 138 |
| Northern Ireland Executive | 76 | 79 | 82 |
The devolved administrations will be provided with funding certainty as the UK government will manage any difference between the levy forecast and actual levy revenues. This agreement has no impact on the existing arrangements in England.
This population-based agreement is consistent with the UK's general approach to sharing UK-wide revenues. Beyond 2019-20, once the levy is embedded, the normal operation of the Barnett Formula should provide a similar outcome.
The devolved administrations will now decide how to allocate this funding to their devolved responsibilities.
Published 14 November 2016