UK Games Fund winners announced
Ed Vaizey, Minister for Culture and the Digital Economy has today announced the first round of winners in the Government's UK Games Fund.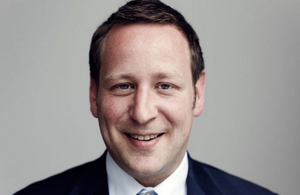 Home to critically acclaimed games such as Batman Arkham Knight and Monument Valley, the UK's video games sector plays a vital role in the country's thriving creative industries.
Now worth £84 billion to the economy, the creative industries are one of the UK's greatest success stories. Government support through things like tax credit and the UK Games Fund is helping to drive that growth.
The Fund will run until 2019 and will provide grants of up to £50,000 to support video games projects, create jobs and help develop new talent.
Ed Vaizey, Minister for Culture and the Digital Economy said :
The UK is home to some of the world's most successful video games and this cash boost will help these games companies grow their business and create the blockbusters of tomorrow.
I hope this Fund will give them the boost and extra support they need and urge other games companies and developers to apply for funding.
The first round of the UK Games Fund invited businesses to apply for grants to take current projects and make them into working prototype games. It was recognised that many small businesses lack the capital to help develop their ideas and attract private investment. This Fund has been created to help bridge that gap and help developers take their ideas from the drawing board and into production.
Twenty-four companies across the UK have been selected in the first round of the UK Games Fund and will now receive grants to develop their projects.
Paul Durrant, Managing Director, UK Games Talent and Finance CIC said:
The level of creative activity in the UK's games development sector is running at record levels. The 100 plus applications we received to the first round of the UK Games Fund has surpassed any of the rounds in our previous fund. Our new portfolio of supported companies represent the first members of our talent-led movement to build on the UK's creative strengths in video games development.
First round winners include: Atomicom, Cardboard Sword, Clever Beans, Coatsink Software, Fallen Tree Games, Futurlab, Hewson Consultants, Noble Games, Nosebleed Interactive, Paw Print Games, Plug-in Media, Roll 7, Ruffian Games, Rumpus Animation, Semaeopus, Sensible Object, Six to Start, Slug Disco Studios, Spilt Milk Studios, Tag Games, The Secret Police, Two Way Media, White Paper Games and Yakuto.
The UK Games Fund is managed by UK Games Talent and Finance and will explore joint initiatives with organisations such as Digital Catapult, BAFTA, Ukie, Tiga, Creative England, Creative Scotland and BFI.
Businesses can now apply for the second round of funding of grants up to £25,000: http://ukgamesfund.com/. Applications are open until Monday 18th April 2016, 12pm noon.
Notes for editors
In October 2015 Government launched the £4 million UK Games Fund to help boost the development of the UK's video games sector. Key features of the Fund include:
Grants of up to £25,000 to help new and young games development businesses create working prototype games.

Grants of up to £50,000 for a limited number of projects to take their ideas beyond the prototype phase.

Talent development initiatives - this includes competitions for students and graduate teams to create and showcase new games, and mentoring for businesses and individuals.
https://www.gov.uk/government/news/4m-fund-to-kick-start-the-next-tomb-raider
UK Games Fund: http://ukgamesfund.com/
Media enquiries: 020 7211 2210
Published 1 February 2016