World news story
UK-funded education centre gives bird's eye view of Ara Project
British Embassy San José provides financial assistance for construction of centre at Ara Project's new site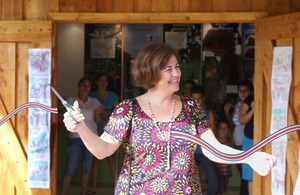 Ambassador of the United Kingdom to Costa Rica, Her Excellency Sharon Campbell, inaugurated the Education Centre at the Ara Project's Punta Islita rehabilitation centre and release site on Friday 5 July in Guanacaste.
The construction of the education centre, dubbed "The Lapa Lookout," was funded by the British Embassy San José, and forms part of the Ara Project's newly constructed property, dedicated to the rehabilitation and release of the endangered Scarlet Macaw.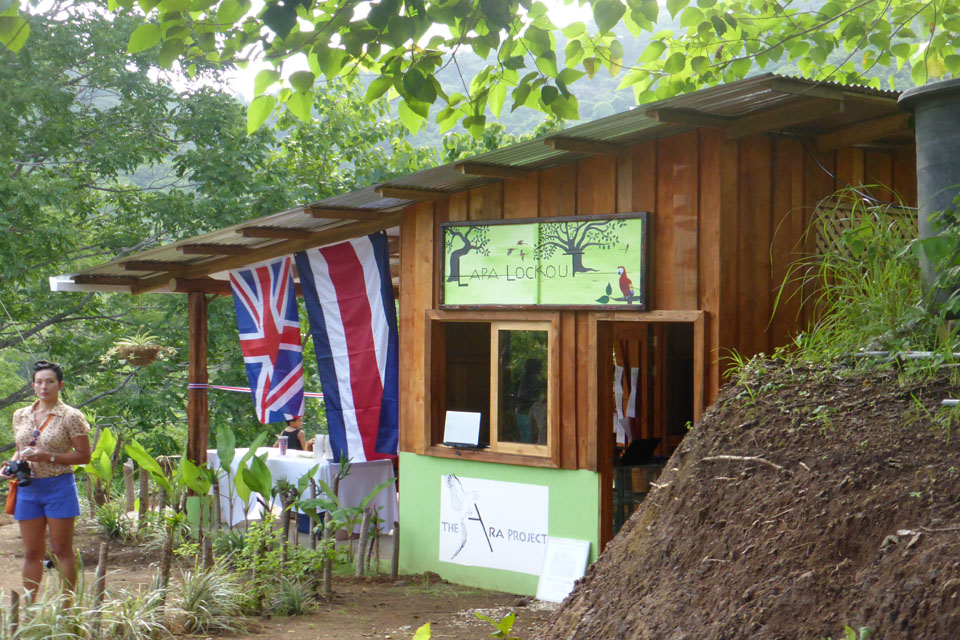 The new education centre is advantageously sited at an elevated viewpoint from which visitors can see the free-flying macaws, and functions as the centre's interactive information hub – school groups visit frequently for the opportunity to see the beautiful birds at close range and to interact with them on a personal level.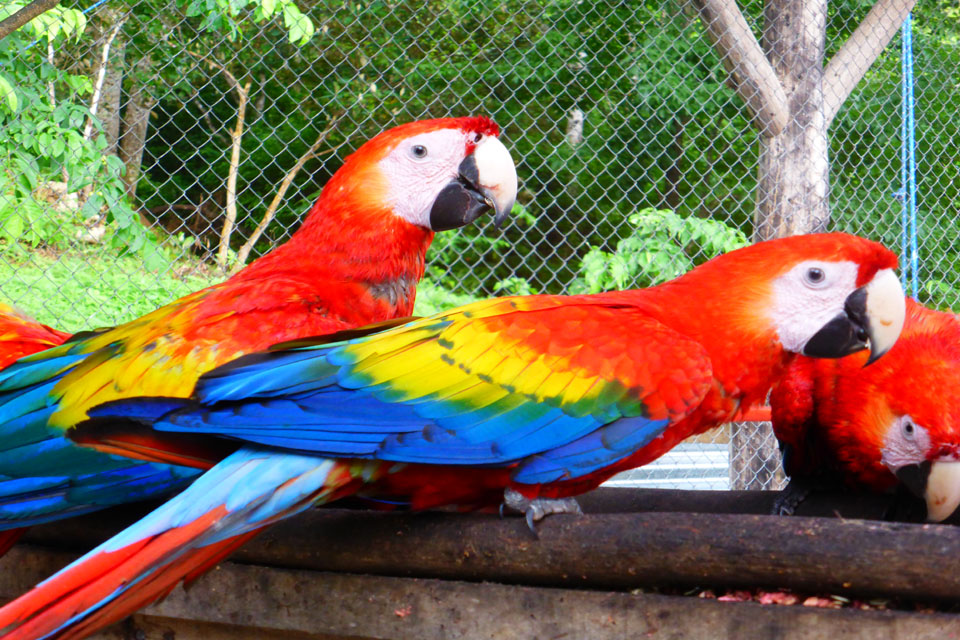 "This project provides a much-needed opportunity to educate school children, as well as the local and wider communities, about the importance of respecting the macaw and its habitat, which form an integral part of Costa Rica's biodiversity," explained Ambassador Campbell. "It is our hope that from an early age, more people will come to appreciate the value of these majestic birds in their natural environment."
The British Embassy also funded the construction of the new biologists' house, providing housing for two full-time biologists to be stationed at the Punta Islita release site. This addition has increased the amount of accommodation available for volunteers at the Punta Islita facility.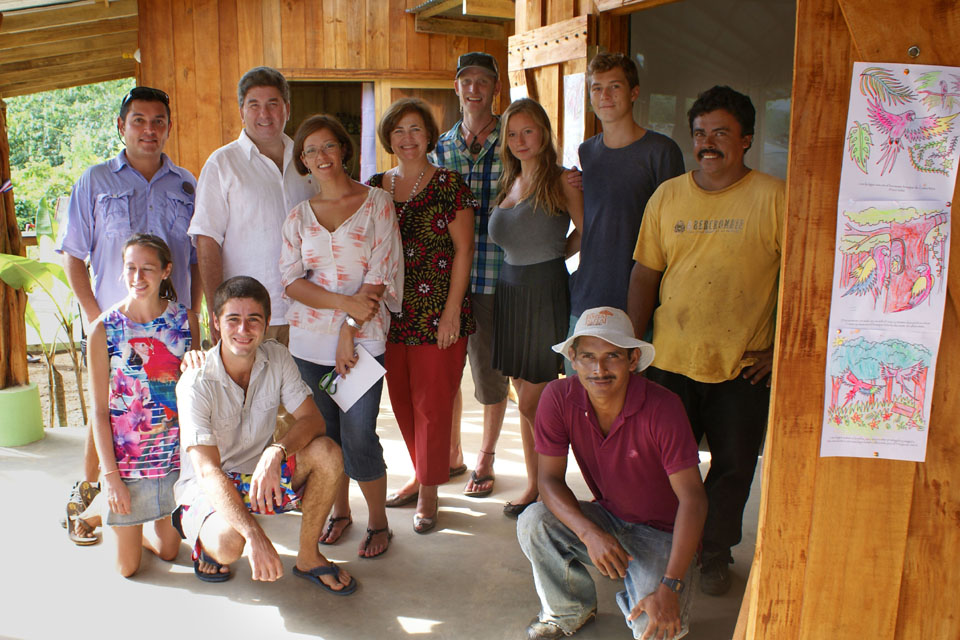 Ara Project biologist, Charlie Fayers, acknowledged the contribution made by the British Embassy, stating, "The ARA Project is so grateful to the British Embassy for their generous support. It is our hope that visitors to the Lapa Lookout will be inspired to help the macaws; whether by donating to the new breeding centre or simply spreading the word.
For donations or further information on the Ara Project, visit their website: www.thearaproject.org
Published 5 November 2013