World news story
UK Foreign Secretary expresses his condolences to the Russian Foreign Minister
The Foreign Secretary Philip Hammond has spoken this evening to Russian Foreign Minister Sergei Lavrov to extend his sympathies after a plane carrying Russian tourists crashed in Egypt this morning.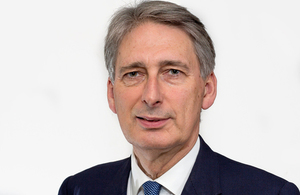 Speaking after the telephone call with Sergei Lavrov, Foreign Secretary Philip Hammond said:


I have spoken to Russia's Foreign Minister Sergei Lavrov to express my sympathies to the Russian people for their great loss. My thoughts are with the families and friends of those who lost their lives in this tragic plane crash. The British people who know and love Sharm al-Sheikh will be especially sad that what should have been a happy holiday trip has ended in such tragedy for so many families.
Published 1 November 2015