World news story
UK Finance Minister and Central Bank Governor visit Sydney ahead of G20
The Chancellor of the Exchequer George Osborne and Governor of the Bank of England Mark Carney were in Sydney for the Finance Ministers and Central Bank Governors meeting from 22-23 February 2014.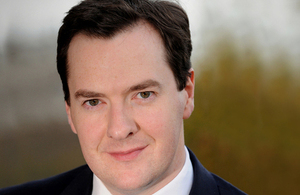 The summit was the first major event of a year of meetings which will culminate in the G20 Leaders' Summit from 15-16 November 2014 in Brisbane.
Speaking ahead of the visit, the Chancellor said:
I'm looking forward to this G20 meeting, the first finance ministers and central bank governors meeting of the year. The G20 is a forum that tackles the world's biggest economic challenges and the UK will be working alongside Australia, in its Presidency year, to achieve the aims set out in the Leaders Declaration: stimulating growth and building global economic resilience.
Prior to arriving in Sydney, the Chancellor addressed members of the business community in Hong Kong. Read his comments on the UK economy here.
Read a blog post about the visit by British High Commissioner Paul Madden.
View photos taken throughout the three day visit.
Watch an extended interview with Mark Carney on ABC's The Business.
Further information:
The Group of Twenty (G20) is the premier forum for international economic cooperation and decision making, with members from 19 countries plus the European Union. G20 leaders, finance ministers and central bank governors meet regularly to discuss ways to strengthen the global economy, reform international financial institutions and improve financial regulation. The G20 Leaders' Summit will occur in Brisbane on 15-16 November 2014. For more information, visit www.g20.org
Published 20 February 2014