News story
UK Fast Start Finance spend
As the UK is responsible for less than 2% of global emissions, it is vital we support international action to mitigate greenhouse gas emissions…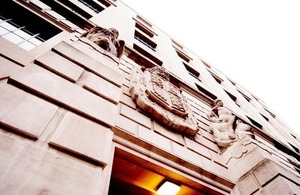 As the UK is responsible for less than 2% of global emissions, it is vital we support international action to mitigate greenhouse gas emissions if we're to tackle dangerous climate change. The costs of adapting to climate change has fallen disproportionately on developing countries. They are the most vulnerable and least able to adapt, yet they have contributed the least to the cause of climate change.
In recognition of this, the Copenhagen Accord last year committed developed countries jointly to provide up to US$30bn between 2010-12 to support developing countries adapt to climate change, to protect forests and to cut emissions. This is known as Fast Start Finance.
The UK made a commitment of £1.5 billion (about $2.4 billion) in Fast Start Finance and is well on its way to meeting this. In 2010 we have approved £568 million:
£57 million through DFID's bilateral programme
£511 million to multilateral funds.
Some of the results expected from the multilateral initiatives supported by the UK include:
nine countries, including Niger, Mozambique and Nepal, being supported to implement national plans for adapting to climate change
500 million tons of CO2 emissions (equivalent to 192 million cars) avoided through the deployment of low-carbon technologies
low carbon and affordable transport for 18 million people
deforestation reduced by one million hectares, avoiding a further 315-675 million tons of CO2 emissions.
The Government has reported its spend in an EU report and will provide regular updates online at the Fast Start Finance website.
Fast Start Finance is helping to prepare for the long-term goal of developed countries mobilising $100 billion a year for climate change by 2020 from a variety of sources. This was also a commitment in the Copenhagen Accord. The UN Secretary General's Advisory Group on Climate Finance (AGF) has shown we can meet this goal.
The Rt Hon Chris Huhne MP, Secretary of State for Energy and Climate Change, said: "Climate change is the definition of a global threat. A failure to act in time will affect us all."
Andrew Mitchell MP, Secretary of State for International Development, said: "As we look ahead, our role - in partnership with developing countries - must be to find a solution that tackles the challenge of climate change, while meeting development goals and facilitating long-term growth."
Published 3 December 2010