UK Export Finance resumes short-term cover for Burma
UKEF resumes short term export cover for Burma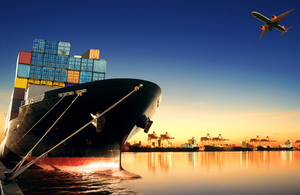 UK Export Finance, the UK's export credit agency, today announced it is resuming short-term cover for British exports to Burma.
The historic changes that have occurred in Burma over the last few months, which resulted in the partial suspension of EU sanctions, have led UK Export Finance to re-open for short-term insurance cover. Each application will be considered on a case-by-case basis.
This announcement comes at a time when a UKTI trade mission, led by Lord Marland, Chairman of UKTI's Business Ambassadors' Group, is in Burma.
UK Export Finance Chief Executive Patrick Crawford said:
"Trade is going to play an important role in Burma's transition to democracy and I am delighted that British companies are already looking at the opportunities at this exciting time. Our short-term insurance cover should help British exporters who are worried about the risks of non-payment." 
Exporters who want to know more should call the customer helpline on 020 7271 8010.
Published 10 July 2012