Press release
UK Export Finance reports achievement of enhanced capabilities in 2014-15
UK Export Finance, the UK's export credit agency and a government department has laid its 2014-2015 annual report before Parliament.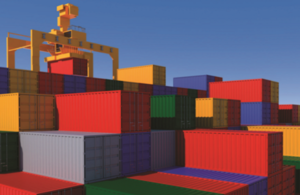 It reported clear progress throughout 2014-2015, both on the support it provided exporters and on the development of capabilities in line with its three-year business plan published at the start of the year.
Key highlights include:
strong continued support for UK exports – business up to £2.7 billion (2013/14: £2.3 billion)
direct support to 160 UK companies (2013/14: 130)
more than 6,000 companies indirectly benefited from UKEF's support in 2014-15
innovation shown as first export credit agency to:

support Islamic finance for aircraft sales (with a UKEF-backed sukuk three times over-subscribed in the debt capital markets).
work on a transaction in Chinese local currency (offshore renminbi).

introduction of an enhanced direct lending facility and first loan made.
launch of a unique loan re-financing back-stop scheme – the Export Refinancing Facility - designed to protect large projects from market disruptions.
new enhanced statutory powers granted.
voted Best Export Credit Agency by Global Trade Review.
independently rated 9/10 for product range against European competitors (they averaged 7.9) by the British Exporter's Association.
Lord Maude of Horsham, Minister for Trade and Investment:
The role that successive governments have set for UKEF – of filling gaps in private market support – is one of keen judgement.

It supports exports which might not otherwise happen by assuming financial risks that the private market cannot take, at the same time operating at no net cost to the taxpayer over time.
The annual report discusses some of the high value opportunities for UK exporters supported by UKEF including its continued support for the Sadara petrochemical project in Saudi Arabia, the largest it has ever supported on a limited recourse project financing basis. Large cases such as these have enormous benefits extending beyond the lead UK contractors through the UK supply chains. For example UKEF's support for Carillion's work on the Dubai World Trade Centre saw about 38% of the contract value ($42 million) flow down to other UK suppliers.
The report also tracks the progress UKEF has made supporting SMEs in the supply chain and UKEF estimate that for every company it directly supports an additional 27 companies in the supply chain will also benefit.
A busy year also saw UKEF appoint new key staff, undertake a public consultation on improvements to its anti bribery and corruption provisions, continue work to streamline and digitise its processes, launch two online toolkits to support banks and brokers that are offering its products and increase its communications and marketing activities to help raise awareness – including a national marketing campaign under the Exporting is GREAT banner.
David Godfrey, Chief Executive, UK Export Finance:
UKEF has undergone tremendous change since the economic downturn and this year's results have laid strong foundations on which we can continue to build.

This strength combined with the flexibility that our new enhanced powers provide means we can now look forward to more progress, invention and innovations as we implement the remaining years of our business plan.
Download a copy of the report and accounts.
Notes for Editors
UK Export Finance is the UK's export credit agency. It supports long term economic growth and competitiveness by complementing the private market with insurance for exporters, loan guarantees to banks, and support for and provision of loans to overseas buyers of UK goods and services.

Sectors in which UKEF has supported exports include: aerospace, construction, oil and gas, mining and metals, petrochemicals, telecommunications, and transport.

UKEF has a regional network of 24 export finance advisers supporting export businesses.

UKEF supports exporters with a range of products that includes: * Bond insurance policy * Bond support scheme * Buyer & supplier credit financing facility * Direct lending facility * Export insurance policy * Export refinancing facility * Export working capital scheme * Letter of credit guarantee scheme
Media enquiries: Claire Lynch, Media Relations Officer
Published 18 June 2015