UK Export Finance provides support to Soil Machine Dynamics
Tyneside-based manufacturer has received help from UK Export Finance (UKEF) to help it fulfil an export order to Cyprus.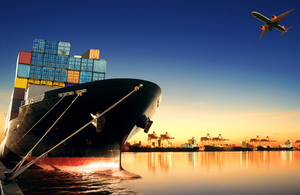 Tyneside-based manufacturer Soil Machine Dynamics (SMD) has received help from UK Export Finance (UKEF) to secure a £2.7m asset finance facility to help it fulfil an export order to Cyprus.
Arranged by Lloyds Bank Commercial Banking's Corporate Asset Finance team and underwritten by the UK Government's Export Credit Agency, UK Export Finance, the funding is to support the sale of an SMD Remotely Operated Vehicle (ROV) to Senaxell Shipping for its oil & gas exploration activities.
Established in the 1970s, SMD has become one of the world's leading manufacturers of remote intervention equipment which it supplies to the oil & gas, telecoms, mining and nuclear sectors among others.
Joe Shephard, Underwriter from UK Export Finance, said:
We are pleased to have confirmed cover to Lloyds Bank which has assisted the raising of finance for this contract and look forward to working with Lloyds on future projects. We are delighted to have assisted SMD within their required timetable on this project and look forward to being able to support them in the future. It was particularly satisfying that in this case the export consisted of 100 per cent UK produced content.
Andrew Hodgson, CEO of SMD, said:
This latest deal sees us continue to expand our overseas sales and open up a new market in the Eastern Mediterranean, which is an emerging destination in the search for new offshore oil deposits. As we look to boost sales in new territories the support of Lloyds Bank and UKEF has been absolutely critical. In addition, their understanding of both the oil & gas sector and our business has enabled them to quickly tailor a package that allowed the deal to complete smoothly.
Alison Smith, relationship director for Lloyds Bank Commercial Banking in the North East, said:
SMD are a high-growth and highly-profitable exporter, and a real engine for growth in the Tyneside economy. It has significant potential to unlock further markets as the global oil & gas market continues to expand.
Patrick Sherrington, head of Corporate Asset Finance at Lloyds Bank Commercial Banking added:
This deal has allowed us to support a first class mid-sized UK manufacturer with its export ambitions and is a clear example of Lloyds Bank Commercial Banking working closely with UK clients to help drive the UK economy. Supplier credit finance facilities cover bills of payment purchased by the bank from an exporter like SMD, which it receives from selling to an overseas buyer. Their use allows the UK-business to receive payment instantly while allowing the purchaser to repay over a longer period of time.
Published 9 April 2013