News story
UK Export Finance is the new name for Export Credits Guarantee Department
ECGD has a new operating name: UK Export Finance (UKEF).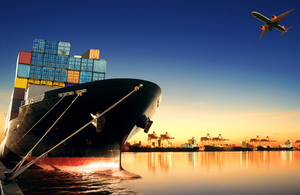 Export Credits Guarantee Department (ECGD), the UK's export credit agency, will now be operating under the name of UK Export Finance (UKEF).
The change of name follows the recent launch of a number of new products in support of the government's export drive. These products are targeted at smaller companies who cannot obtain all the support they need from private markets. The new name is to convey more clearly that there is government help for exporters who are looking for finance.
The change was announced by ECGD Chief Executive Patrick Crawford at the SMEs' Export: Global Challenge event in London on 10 November. 
The name Export Credits Guarantee Department, which is set by Act of Parliament, will be maintained for all official documents and to provide continuity for existing customers.  
Published 10 November 2011