UK Export Finance helps Manchester events firm expand in Gulf
Manchester-based events firm win new business in Qatar thanks to export guarantees.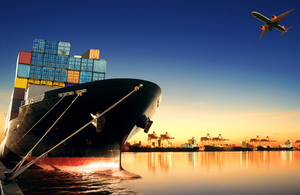 UK Export Finance has worked with Lloyds Bank to help Manchester-based WRG Creative Communication win new business in Qatar.
The opening of WRG's offices in Doha in 2009 placed the company in the perfect position to pitch for a number of high-profile events, including the 20th World Petroleum Congress and the Arab Games. But the contracts for these events demand both performance and advance payment guarantees.
Lloyds regional trade director Martin Morgan realised that the scope for WRG to win additional contracts meant that the company could need extra facilities.
He said:
"We knew from the outset that we were looking at potentially significant numbers in terms of bank guarantees. On one project alone, the guarantee needs were around £2 million. What we didn't want to happen was for us to support WRG with guarantees on the first contract they secured and then to discover that they had been awarded another two or three – which their facilities were not sufficient to meet.
"We saw UK Export Finance's new scheme is a huge step forward in terms of boosting exports. Often contracts can be quite large in relation to a company's business, which can sometimes prevent businesses from pitching because the size of facilities they'd require to guarantee the deal would be prohibitive. This scheme helps to break down that barrier to business."
WRG's finance director Steve Kinsey said:
"In simple terms, it means that we're able to take on more business. We're comfortable that we have the facility to meet the requirements of those individual contracts, which combined are worth in excess of £8 million to WRG."
UK Export Finance chief executive Patrick Crawford said:
"UK Export Finance's role is to give British exporters the support they need to make the most of their export opportunities, so they grow their business and the UK economy. I'm very pleased we were able to work with Lloyds to help WRG win this important business."
Published 26 January 2012