UK Export Finance brokers new relationships
Lord Green hosts reception for the British Insurance Brokers' Association.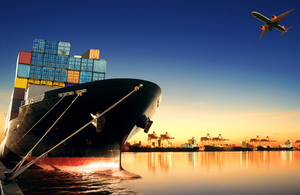 Lord Green, Minister of State for Trade and Investment, recently hosted a reception at the Foreign and Commonwealth Office for the British Insurance Brokers' Association (BIBA). The reception was held to recognise the role brokers play in obtaining credit insurance for exporters, which protects against the risks of not being paid, and the contribution this makes to the government's export strategy.
Following the introduction by UK Export Finance (UKEF) of new Short-Term products in 2011, it was agreed that brokers could place business with UKEF when exporters cannot obtain cover from the private market.
UKEF pays brokerage in recognition of the due diligence carried out by brokers in putting propositions to UKEF. Addressing the reception, Patrick Crawford, Chief Executive of UKEF, announced that the level of brokerage is being increased to 15% which was noted by Eric Galbraith, Chief Executive of BIBA, as a positive step forward in the new working relationship between UKEF and brokers.
UKEF has agreements with 33 brokers who have qualified to place credit insurance business. See the list of Approved Insurance Brokers for their details.
Published 13 September 2012