Press release
UK Export Finance appoints Amin Mawji as Chair of its Audit Committee
UK Export Finance appoints Amin Mawji as Chair of its Audit Committee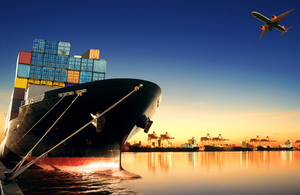 UK Export Finance today announced the appointment of Amin Mawji as a Non-Executive member of its Management Board and as Chair of its Audit Committee.
Mr Mawji was recently a partner at Ernst & Young (to June 2013), with extensive experience of advising major public companies and government departments. He has served as a member of the CBI Manufacturing Council and was previously a member of the Audit and Finance Committee at DfID, and the Audit and Risk Committee at Defra.
His appointment comes shortly after UK Export Finance announced support for record levels of UK exports.
UK Export Finance Chairman, Guy Beringer said:
I am delighted to welcome Amin as a member of the Management Board. UK Export Finance's business is complex and I am pleased someone of his experience will be continuing the important work of its Audit Committee in assuring UKEF's financial soundness and its management of operational risks.
UKEF Acting Chief Executive, David Havelock, said:
The pace of change within UK Export Finance is currently high, as we seek to support historically high levels of exports through both well-established and recently introduced schemes. I am sure Amin, with his range of experience and expertise, will make a valuable contribution to the achievement of our objectives.
Amin Mawji said:
Financial markets remain challenging and the government has set ambitious targets for increasing the amount of UK exports by 2020. I look forward to contributing to these efforts as a member of the Management Board and Chair of the Audit Committee at UK Export Finance.
Notes to editors
Amin Mawji has been appointed for three years from 25 July 2013.

UKEF is the UK's export credit agency. It complements the private market by providing assistance to UK businesses, principally in the form of insurance to exporters and guarantees to banks. In doing so, it works with exporters, banks and project sponsors to support UK exports to, and investments in, markets across the world.

The Prime Minister launched the government's 'Exporting for Growth' challenge last year and the government has now set an ambitious goal to increase exports to £1 trillion per annum by 2020.

For more information on UKEF products and services contact one of its network of Regional Export Advisers, details are available here: https://www.gov.uk/government/publications/uk-regional-export-finance-advisors or speak to UKEF's Customer Service Team: telephone: 020 7271 8010, e-mail: customerservice@ecgd.gsi.gov.uk.

UKEF support is not limited to guarantees and insurance policies. UKEF can also provide advice and assistance through its regional Export Finance Advisers on trade finance issues to companies of all sizes. Further advice on exporting and overseas opportunities is available through UK Trade & Investment's network of International Trade Advisors.

The appointment process for non-executive directors has been run in keeping with OCPA guidelines. All appointments are made on merit and political activity plays no part in the selection process.
Published 2 August 2013