News story
UK Export Finance advisers provide specialist support for mid-sized businesses
Mid-sized business specialists are the principal UK Export Finance contacts for businesses with turnovers in excess of £25 million.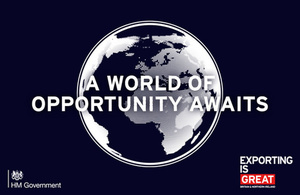 Our mid-sized business (MSB) advisers are available to assist all sizes of company above £25 million turnover. We cover all of the UK and work with companies to help them access the export finance or insurance they need, either from UK Export Finance or by helping them to access other support from other organisations. This might be from finance providers, credit insurers, insurance brokers, trade support bodies or other sources of government help. The experience available within our team means our advisers are able to address enquiries covering all sectors and industries.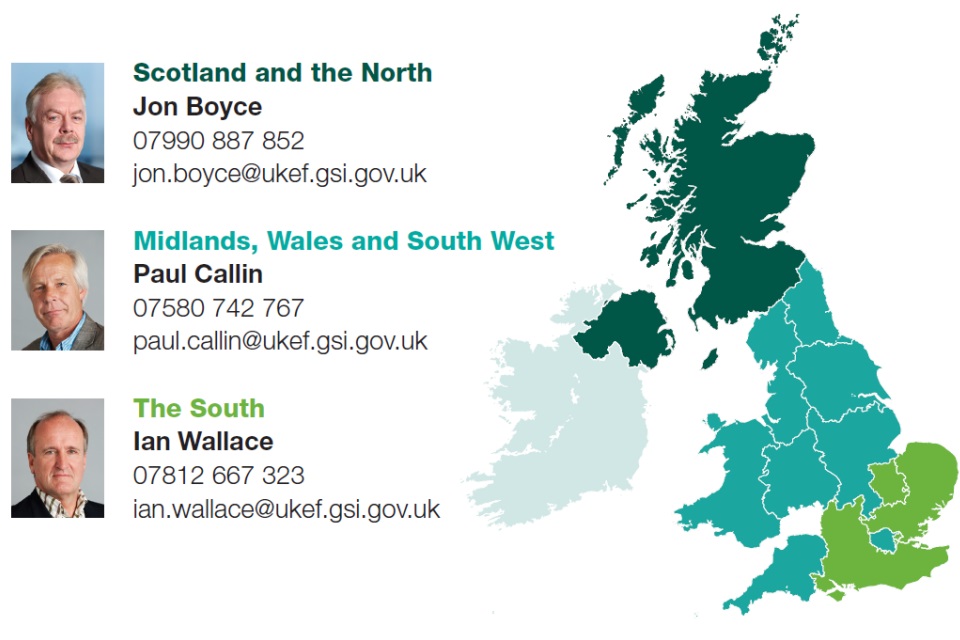 Specialist support
UK Export Finance is the UK's export credit agency and a government department. It helps firms of all sizes access the export finance and insurance needed to realise their export ambitions:
As companies grow, their financing needs become sophisticated. The support they require will often be broader when compared to an SME selling a narrower range of products and services. Companies competing for numerous large contracts are more likely to need performance bonds or advance payment guarantees, especially when the business is with emerging markets. Success winning large contracts may also put strains on working capital. UKEF can support up to 80% of a company's bonding or working capital credit lines, increasing the capacity available to the company to fulfil export contracts and grow.
Companies with a breadth of international trading are more likely to need export insurance on specific (sometimes substantial) contracts in emerging markets. This might be difficult to secure from a commercial insurer. Companies bidding for significant, capital-intensive export contracts may also want to offer a finance package to buyers to enable them to win contracts in the face of international competition. UKEF has a set of products available, and has expertise at its London Head Office to provide such support.
At present UKEF's MSB advisers are helping a number of high profile names both in the manufacturing and services sectors. A series of case studies is available. From diggers to under-water cabling to education in the Middle East to construction to coaches to aerospace to plane wings to health services, UKEF support makes exports happen.
Published 30 November 2015