UK Export Finance adds Northern Ireland lender to export support scheme
Ulster Bank added to UK Export Finance's panel of affiliated lenders for the Bond Support Scheme.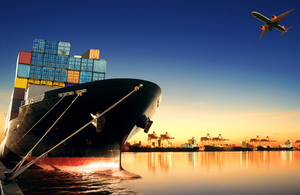 UK Export Finance (UKEF) has confirmed that more businesses in Northern Ireland will be able to take advantage of its Bond Support Scheme following the addition of Ulster Bank to its panel of affiliated lenders.
The Bond Support Scheme provides exporters with increased opportunities when raising contract bonds related to exports and is one of several UKEF initiatives designed to help UK businesses export and ensure they have access to the working capital essential to their growth.
By joining the scheme, Ulster Bank will be able to take up partial guarantees from UKEF. The guarantee allows participating banks to issue bonds – or procure their issue by an overseas bank – even if they lack the risk appetite on the exporter for the full amount. To date the Bond Support Scheme has supported over £350 million worth of export contracts for SME and middle market companies in Great Britain.
Paul Croucher, Head of Short-Term products at UK Export Finance said:
"We are really pleased to mark Ulster Bank's participation in the Bond Support Scheme. This is great news for local exporters and clearly demonstrates Ulster Bank's appetite to support and grow international business."
Ian Jordan, Director of Corporate Banking at Ulster Bank said:
"We are delighted to be announcing our participation in this scheme and see it as a further extension of the support we offer to existing and aspiring exporting businesses. As a local bank with a global parent we believe we are well placed to help businesses across Northern Ireland capitalise on their export potential."
Published 14 January 2013