World news story
UK designs new package of support to Southern African trade integration
The United Kingdom continues to support the Common Market for Southern and Eastern Africa (COMESA), and for greater regional trade and economic integration in Africa.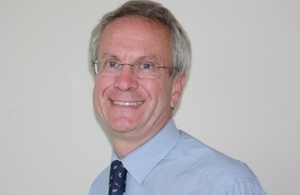 Speaking at the Inter-Governmental Committee Meeting of COMESA session in Lusaka on 5 December, British High Commissioner to Zambia, Mr James Thornton, said:
"I am grateful for this opportunity to underline Britain's continued support for COMESA and for greater regional trade and economic integration in Africa. Our Prime Minister, David Cameron, has a personal commitment to free trade across the continent.
"I would like to congratulate the Tripartite on its continuing work to broker agreement on a Free Trade Area. We are disappointed that the preparatory process, for which we have provided substantial financing, could not be concluded in time to hold the Summit in Cairo later this month. But the postponement now gives all parties an opportunity to take stock of progress and to ensure the negotiations conclude in timely fashion with the most developmentally beneficial outcome for the countries of Eastern, Central and Southern Africa.
"We would also like to pay tribute to COMESA for the leadership role that it, and the Secretary General himself, have played in moving towards this historic milestone. I am glad that the UK has been able to support the negotiations to date. We are pleased that other development partners will continue to provide support to the process going forwards.
"The UK continues to provide support directly to COMESA through the Tripartite's Climate Smart Agriculture programme. We were pleased to be able to bring forward funds to help with the US$2.3 million short fall under the programme for this year.
"Stronger African regional trade can be a critical driver of inclusive growth and development on the continent. It is integral to the agenda for tax, trade and transparency, which our Prime Minister made a central theme of the UK's Presidency of the G8 last year. Globally, the UK spends around £1 billion each year on aid for trade. Programmes run by our Department for International Development (DFID) are already helping African countries make it easier to trade goods across national borders and leverage finance for development of vital trade infrastructure.
"We are currently designing our new package of support to regional trade and integration in the southern Africa region. We will consult broadly during this design, including with COMESA, in order to understand how the programme can support the implementation of the Tripartite's agenda in these countries.
"To help with this process, as well as to strengthen our regional engagement more broadly, the our Department for International Development has recently created a new position in Lusaka. The new post will lead specifically on our relationship with the Regional Economic Communities and international cooperating partners working on regional programming.
"In addition to our work with COMESA directly, we continue to have significant aid programmes in a number of Member States. They work on a variety of themes, including the promotion of inclusive economic development.
"I would like to conclude by reinstating Britain's commitment to COMESA's trade and integration objectives. We look forward to working closely with COMESA and the rest of the Tripartite, alongside representatives from Member States, civil society and the private sector, in driving this agenda forwards."
Published 8 December 2014