UK contributes to more effective Global Environment Facility
International Development Secretary Andrew Mitchell has approved a UK contribution of £210 million to the Global Environment Facility (GEF).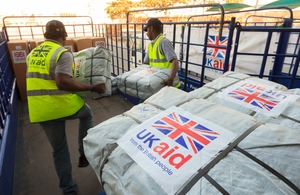 The GEF provides grants to developing countries for projects related to issues such as biodiversity, climate change and land degradation. As an independent financial organisation uniting governments, international institutions, NGOs and the private sector, the GEF supports projects that both benefit the global environment and promote sustainable livelihoods.
Together with commitments from other donors, the UK's funding will help increase the GEF's impact in securing sustainable development and tackling climate change. Expected results include:
500m tons of CO2 equivalent avoided
3-4 innovative technologies in 10-15 countries supported
0.5 gigawatt new renewable energy capacity installed 
315-675m tons of CO2 equivalent avoided through sustainable forest management
The UK has pledged a contribution of £210m to a total target of $4.3 billion (approximately £3 billion) for the fifth replenishment of the GEF's resources.
The UK is committed to a strong, effective and efficient GEF. We have also secured agreement with the other GEF members to a range of reforms to strengthen the organisation. Fifteen million pounds of the UK contribution is conditional on implementation of the agreed timetable of key reforms.
Published 4 June 2010