UK confirms action on climate and forests
UK Government confirms £1.5 billion in finance for rainforests and tackling climate change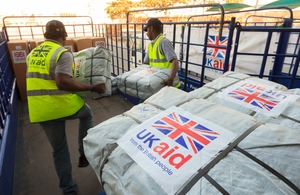 The UK climate change minister Greg Barker has heralded the establishment of the interim REDD+ (Reducing Emissions from Deforestation and forest Degradation) Partnership Agreement as a real demonstration of commitment towards agreeing an ambitious climate change deal.
Speaking at the Oslo Climate and Forest conference, Mr Barker said; "I'm encouraged by the commitment shown here in Oslo today from both developed and developing countries.
"The interim REDD+ Partnership Agreement puts the world on course to delivering scaled up early action to tackle deforestation and represents a real breakthrough in making progress on keeping global temperatures below 2C.
"The onus is now on all of us to support real action on the ground in rainforest nations to stop vast acres of forests disappearing. This means that finance must also be scaled up in the long term and that this can only be achieved in partnership with the private sector."
The minister praised the work of HRH Prince of Wales for his tireless leadership on the issue and welcomed his participation at the Oslo conference.
**Andrew Mitchell, International Development Secretary, said:
**"The Government is firmly committed to helping tackle deforestation across the globe. As well as forming one of our most formidable defences against climate change, forests provide millions of the world's poorest people with their livelihoods, which is why we strongly support the REDD+ initiative."
Published 31 May 2010