News story
UK companies win Brazilian contracts as PM launches Brazil trade drive
One of the largest business delegations will also make the trip, with 58 companies from the energy, education and science sectors, and a large…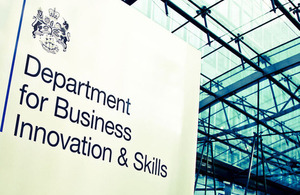 One of the largest business delegations will also make the trip, with 58 companies from the energy, education and science sectors, and a large global sports delegation travelling with the PM.
Highlights of the Prime Minister's two-day visit include a meeting with Brazilian President Dilma Rousseff and the opening of a new JCB factory worth US$100m in Sorocaba.
Trade deals announced today are:
GE Energy's Power Conversion business has announced a (US)$120m deal for the supply of electrical power and propulsion equipment for six rigs destined for Brazil's pre-salt drilling programme thus contributing to the safeguarding of up to 1,500 jobs across the UK including its Rugby site.

EM&I and Odebrecht Oil & Gas (OOG) are announcing a partnership which will deliver contracts worth over £20 million creating jobs in both the UK and Brazil. The EM&I and OOG alliance will deliver asset integrity services to the oil and gas industry with a particular focus on floating production - a high growth sector in Brazil.

Arup, the global design engineering firm headquartered in London, is opening two permanent offices in Sao Paulo and Rio de Janeiro this year as the firm announces that its projects in Brazil are set to increase from 38 at present to 300 over the next three years.

General Dynamics UK, a Welsh based company, is opening a new subsidiary, which will deliver capability to the Brazilian defence and security sectors through strategic partnerships with Brazilian partners. Overseas success will underpin General Dynamics UK's business, helping to secure the jobs of all 1,600 employees for the future.

Natures Purest Brazil is set to open its third store in Rio de Janeiro,. The new store is part of a 10 store plan that will generate an extra £1.2 million turnover for the British company based in Kibworth, Leicestershire.

BT is announcing a major update to BT One, its unified communications portfolio, including new cloud-based services designed to improve management effectiveness and collaboration within and between large organisations.
Earlier this week the UK and Brazilian navies signed a Memorandum of Understanding developing greater cooperation in maritime systems between the UK and Brazil, supported by industrial partnership and the opportunity for the transfer of technology. Supported by government, navy and industry, this is both a sign of the deepening relationship between the Brazilian and the Royal Navy and sets a framework for greater collaboration between Brazil and UK industry in the maritime sector.
**
**The UK is aiming to double exports to Brazil to £4 billion annually by 2015. Last year UK exports to Brazil rose by 9%.
Brazil** fact file**
Brazil is the sixth largest economy in the world, ahead of India and Russia and largest in South America. Goldman Sachs predict that by 2050 Brazil will have the 5th largest economy.

The Brazilian economy has developed rapidly over the past 15 years.

Bilateral trade in goods between the UK and Brazil was £6.8 billion in 2011.

UK exports of goods to Brazil in 2011 were valued at £2.3 billion - an increase of 9% on the previous year.

Brazil is the world's largest exporter or iron ore, sugar, coffee, orange juice, soya, beef, tobacco and chicken.

The top three UK exports to Brazil in 2011 were road vehicles, medicinal and pharmaceutical products and chemical materials and products.

Brazil is one of the world's leading producers of hydroelectric power, existing hydroelectric power provides 90 percent of the nation's electricity.

Brazil has the eigth largest number of billionaires in the world, higher than any other Latin American country.
Rio de Janeiro will host the 2016 Olympics, two years after the FIFA World Cup is held in Brazil. UKTI estimates that these events will generate business opportunities worth up to £47 billion for British companies through stadium building, urban transport, and airport/port infrastructure.
**Notes to editors
**
1. The Government's economic policy objective is to achieve 'strong, sustainable and balanced growth that is more evenly shared across the country and between industries.' It set four ambitions in the 'Plan for Growth' (PDF 1.7MB), published at Budget 2011:
* To create the most competitive tax system in the G20
* To make the UK the best place in Europe to start, finance and grow a business
* To encourage investment and exports as a route to a more balanced economy
* To create a more educated workforce that is the most flexible in Europe.
Work is underway across Government to achieve these ambitions, including progress on more than 250 measures as part of the Growth Review. Developing an Industrial Strategy gives new impetus to this work by providing businesses, investors and the public with more clarity about the long-term direction in which the Government wants the economy to travel.
UK Trade & Investment (UKTI) is the Government Department that helps UK-based companies succeed in the global economy. We also help overseas companies bring their high quality investment to the UK's economy - acknowledged as Europe's best place from which to succeed in global business. UKTI offers expertise and contacts through its extensive network of specialists in the UK, and in British embassies and other diplomatic offices around the world. We provide companies with the tools they require to be competitive on the world stage. For more information on UKTI, visit www.ukti.gov.uk or visit the online newsroom at www.ukti.gov.uk/media.
Notes to Editors
Contact Information
Name BIS Press Office Job Title
Division Department for Business, Innovation & Skills Phone
Fax
Mobile
Email bispress.releases@bis.gsi.gov.uk
Name Michael Gibbs Job Title
Division Department for Business, Innovation and Skills Phone 020 7215 1635 Fax
Mobile
Published 28 September 2012