UK-Bolivia agreement on drugs
Drugs minister James Brokenshire has made formal agreement on behalf of the UK to work more closely with Bolivia on counter-narcotics work.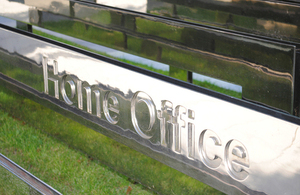 A Memorandum of Understanding - signed by Mr Brokenshire and Bolivian foreign minister David Choquehuanca - will see more expertise sharing on aspects of drug trafficking.
This includes work to tackle money and assets laundering.
Bolivia is thought to be the world's third largest cocaine producer.
Menace of narcotics
Mr Brokenshire said: 'The UK and Bolivia already have a strong working relationship. It's clear that by working together we are best placed to protect our citizens from the menace of illegal narcotics.
'This Memorandum of Understanding will deepen our ties across a range of areas and I look forward to seeing positive results flow from it.'
Good relationship
The UK's Serious Organised Crime Agency and the Bolivian Anti-Narcotics Force already exchange information about criminal organisations.
Meanwhile, a UK-donated drugs-testing laboratory in Bolivia is now fully functioning and is used to test samples from seizures.
Published 20 January 2011