Press release
UK attachés export intellectual property expertise across the globe
Overseas attachés help protect £440 million worth of British intellectual property across the globe.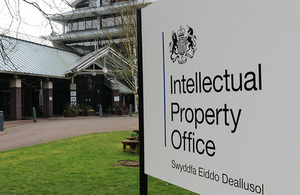 14,000 UK businesses already helped by Government's intellectual property attachés to deal with IP issues worth nearly £1/2 billion
in 2015 alone, IP attachés advised upon issues worth £47 million
"UK's efforts to build respect for IP rights in emerging economies is paramount" says UK IP Minister Baroness Neville-Rolfe
Wednesday 2 March (London):
Overseas attachés from the UK's Intellectual Property Office (IPO) have helped to protect £440 million worth of British intellectual property across the globe.
New figures released today point to the outstanding work of the IPO's attachés – based in China, Brazil, South East Asia, and India – who have now advised more than 14,000 UK businesses operating overseas. The attachés are also helping to promote respect for intellectual property in both emerging and established economies, encouraging cooperation and mutual respect for IP rights.
In the past year alone, the attachés, who help businesses navigate and understand local IP regimes abroad, have advised on IP rights worth in excess of £47 million and have held one-on-one meetings with more than 200 businesses.
Minister for IP, Baroness Neville-Rolfe, revealed these latest statistics to a British business audience at the CBI, a key partner of the IPO in promoting British business interests.
Baroness Neville-Rolfe, Minister for intellectual property, said:
Our IP attachés represent great value for money. They support British businesses operating overseas and have a major impact on the improvement of the global IP system.

The UK is setting an example to the rest of the world and helping to build universal respect for IP rights. The attachés are having a significant influence on British trade, and protecting IP rights worth millions of pounds to the UK economy.
Tom Thackray, CBI Acting Competitive Markets Director, said:
Building understanding and awareness of foreign intellectual property systems is crucial to inspiring business confidence in international markets.

The IP attachés play a key role in providing on the ground support to companies looking to grow through exporting. The CBI and our members are committed to working with the Government to ensure that respect for IP rights in emerging economies continues to build.
Notes to editors
The UK strengths in IP intensive sectors gives it a strong interest in ensuring effective IP protection in key overseas markets. One of the biggest challenges facing British businesses who want to operate in the region is protection of their intellectual property rights. During the Prime Minister's visit to Singapore in July 2015 this was one of the key points he emphasised in his speech full speech is available.
The UK Intellectual Property Office (IPO) has attachés based in China, India, Brazil and South East Asia, some of the world's most challenging and fast growing markets. They work with local UK Trade and Investment (UKTI) and Foreign and Commonwealth Office (FCO) leads to provide support for UK businesses seeking advice on local IP matters in country.
Attachés have been helping British brands overseas tackle e-commerce related IP challenges in China, working with the internet giant Alibaba, action has already been taken to successfully remove counterfeit versions of UK products worth over £8 million.
In Brazil, the UK IP attaché has been working closely with the government to secure Geographical Indication status for Scotch whisky, a key UK export.
For information on how to contact the IP attachés please visit UK overseas intellectual property attaché network.
The EU-funded IP Rights Helpdesks provide "first-line" advice on the management, protection and enforcement of intellectual property rights in three of the world's leading growth markets for UK businesses. They complement the UK's IP attaché network to provide and all round service for UK businesses.
Published 2 March 2016